PartyPoker Premier League Update - Laak is Back to Back, Benyamine Wins Heat 3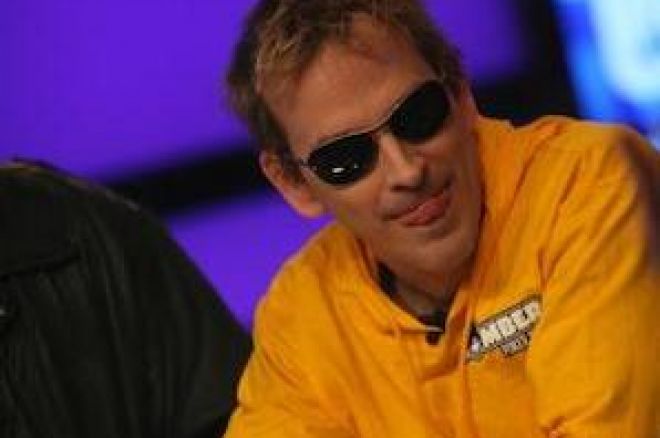 Over at Pokernews.com we are bringing you the exclusive live updates from the PartyPoker Premier League in Las Vegas. Thus far it really has been the story of the the Unabomber Phil Laak. It would appear that Laak has found a format that suits him, having recently won the PartyPoker World Open, he has gone on to win back to back Premier League heats. Laak is now in a fantastic position to make it to the final table with a big stack and he admits that he had a bit of good luck along the way:
"We should really check these decks because some of these things just should not happen," said Laak – who donned a special yellow jersey for the heat as the league leader. "You cannot make this stuff up but I'm not complaining, I'm in a great position already and I'm determined to make this strong start count."
Laak is on maximum points right now and Frenchman David Benyamine is hot on his heels, having won the third heat outright and placed high in another one. He had to drag himself out of a sick bed to do it but we are sure that 'Degenyamine' is used to playing in extreme conditions: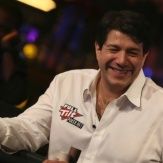 "When you force yourself of your sick bed it makes winning more satisfying – and getting lucky when you are sick makes you feel a bit better!" said Benyamine. "I'm playing well but you always look good when you are making the right decisions at the right times and at the moment, that's how it is going for me."
Elsewhere Italian online qualifier Giovanni Safina is hanging with the big boys with a very respectable 15 points. Safina has barely even played live before and has been thrust into one of the toughest competitions ever seen, no doubt he will be an audience favourite when this show is aired later on this year, as we all love a plucky underdog: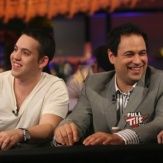 "This is a dream, it is completely unbelievable. Just to be sat at the table with the likes of Daniel Negreanu and David Benyamine is enough and without a couple of bad beats I would have won!" Safina told PartyPoker.com's blog – blog.partypoker.com. "I have only played two heats but I have seen my style of play changing," added Safina. "I am typically a tight aggressive player but the more exposure I get to these world class pros the more aggressive my game is becoming. I am definitely becoming more relaxed in their company – the language barrier is difficult but I am becoming more focused by the day."
The big UK hopes need a shot in the arm, as Roland De Wolfe and Ian Frazer as sat in the middle of the pack and Luke 'Fullflush' Schwartz, who was such a dominant TV tournament player last year, has barely got out of the tracks yet:
League Table after Heat Three
Phil Laak Pld 2 Pts 32
David Benyamine Pld 2 Pts 24
JC Tran Pld 2 Pts 17
Yevgeniy Timoshenko Pld 3 Pts 16
Giovanni Safina Pld 2 Pts 15
Roland De Wolfe Pld 3 Pts 14
Ian Frazer Pld 2 Pts 8
Vanessa Rousso Pld 2 Pts 8
Phil Hellmuth Pld 2 Pts 6
Daniel Negreanu Pld 2 Pts 4
Luke Schwartz Pld 1 Pts 4
Tony G Pld 1 Pts 2
We have all the action from the Party Poker Premier League via our exclusive live updates. You can also check out interviews with the big names from our TV website and check out some of our fantastic additional features over at Pokernews.com.
Also congratulations to the team at Matchroom Poker who won the Innovation Award at the European Poker Awards last weekend.
Speaking of PartyPoker, Pokernews is proud to say we have two of the most exclusive promotions around with them. An exclusive series of $1500 Freerolls plus the amazing $50 NO DEPOSIT sign up bonus, exclusive to players who sign up to PartyPoker via UK Pokernews.