Laak is 3 for 3 in Premier League, Footballer Loses £1.5 Million + more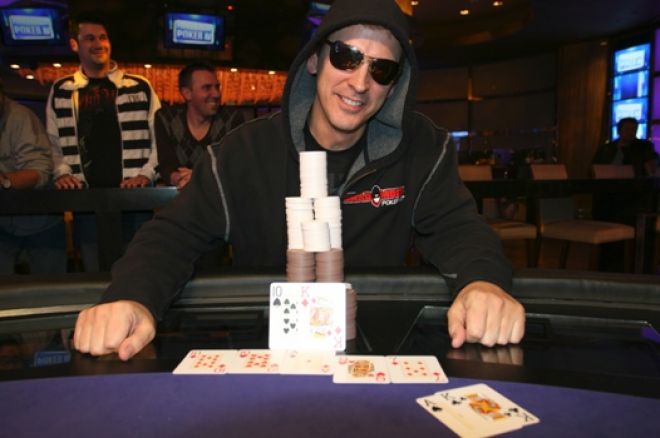 Laak Does it Again
There really is no stopping the Unabomber Phil Laak as he has just took down his third heat in a row in the Party Poker Premier League. He beat David Benyamine heads up and now has the maximum lead of 48 points, with Benyamine right behind him with 35 points after three big results himself. It really looks like Laak has found a format that is his after recently winning the Party Poker World Open:
"How the hell did I do that!? These flops just keep coming," said Laak. "I don't even know what the odds of winning three heats in a row are, I just wanted a top three finish today and as each player was going out I was more and more pleased with how I was doing. My strategy from the get go is to just survive, like any good poker player. It's not about winning it's about not dying, and if you manage not to die you've won – that's my mantra!"
Remember that Laak was a wild card entry after Doyle Brunson pulled out, so what a story this could be if he goes on to dominate the show.
The table looks like this after four heats:
Phil Laak 3 48
David Benyamine 3 35
Giovanni Safina 3 21
JC Tran 3 17
Yevgeniy Timoshenko 3 16
Roland De Wolfe 3 14
Luke Schwartz 2 12
Vanessa Rousso 2 12
Ian Frazer 3 10
Phil Hellmuth 2 6
Tony G 2 5
Daniel Negreanu 2 4
The next heat is today and features Luke Schwartz, Phil Hellmuth, Yevgeniy Timoshenko, Daniel Negreanu, Tony G, JC Tran, Ian Frazer and Giovanni Safina. Pokernews have the exclusive live updates from this Matchroom TV production and you can see the action yourself via our Live Updates.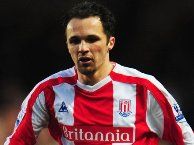 Premiership Gambling Crisis
Poker is once again in the tabloid press this week with the news that Stoke winger Matthew Etherington confessed to losing £1.5 million on poker, greyhounds and horse racing. He told in a Daily Star feature how he would lose up to £20,000 a week playing poker with his old West Ham team mates during coach trips to away games, he also had to borrow £300,000 after death threats from debt collectors.
Etherington revealed that this was happening to a lot of other football stars and his addiction led him to seek rehab at Sporting Chance, a clinic set up by Tony Adams. He is not the first football star to have trouble with gambling as Michael Owen, Tony Adams, Paul Merson, Paul Gascoigne and Peter Shilton have all found themselves in trouble because of it.
Etherington insists he hasn't gambled at all since and is now in line for an England call up.
UK Player Wins Sunday Warm Up
A player from Oxfordshire win the Pokerstars Sunday Warm Up on Sunday, Alan Lake known as smacl02 on Stars, took down the 4,557 event for $142,082.61. What is really impressive is that he won his seat to the event from a 500 FFP Steps Satellite, which must be one of the all time greatest spin ups in the history of the Sunday Majors. We are hoping to grab a few words with Alan later on this week.
UK Pokernews on Facebook
Just a reminder that you can see all of our news before anyone else when you sign up to our Facebook Fan Page. We are approaching 1000 members so now is a great time to join up and get involved.