Free $8 at 888 Poker - No Deposit Needed!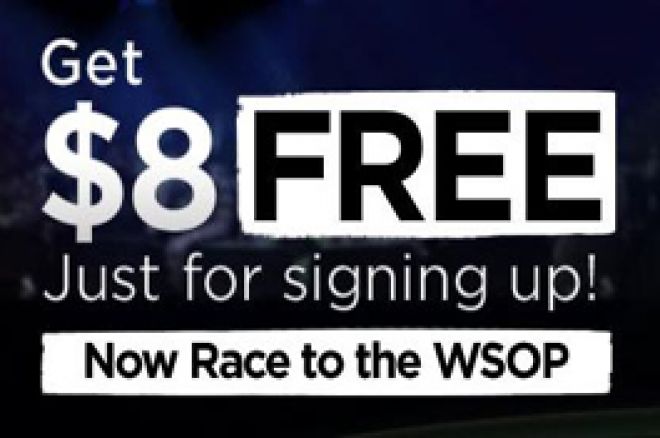 If you saw a five pound note on the floor you would bend over and pick it up. 888 Poker and UK Pokernews are providing you with the online poker equivalent of this. You can start your WSOP journey with $8 free. There's never been a better time to start playing at the 888 tables.
The only requirement is that you must sign up for a real money account using this link only and you must be a new player*.
So sign up now, register for a real money account and wait for your free $8. Absolutely NO deposit required.
Remember, this is a limited promotion - so don't wait! Grab your chance to take $8 and turn it into so much more!
888 Poker also offers PokerNews players a fantastic first deposit bonus of 100% up to $400 including 25% instant first deposit bonus up to $100. Remember, an account through us means you have access to all our exclusive 888 Poker promotions here on in.