Feldman and Schwartz on BBC Show, Premier League Betting Markets + more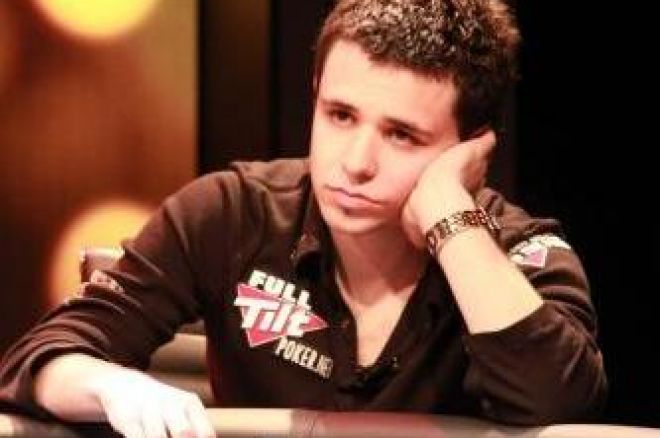 Feldman and Schwartz on BBC Show
Last night Andrew Feldman and Luke Schwartz appeared on BBC London Regional show Inside Out in a feature about young online poker players. Schwartz was pictured driving a very nice Bentley then onto his apartment where he played a game of online poker, we met his agent and he discussed the highs and lows of poker. Feldman then also was shown in his apartment, with his section very much focussing on the lows of poker, where he revealed his lost his entire bankroll of $100,000 at the time a few years ago and went to Gamblers Anonymous, we also heard concern from his mother and he revealed he played often 80 hours a week.
It's usually bad news when mainstream TV chooses to showcase poker in this manner and this feature did focus heavily on the low points of poker. The usually brash Schwartz actually came across more level headed than usual (At least compared to his 'Fullflush' alter ego) and his element seemed a lot more balanced. Feldman, however, was portrayed very much as a victim of the game, an isolated figure who had not resolved his gambling issues. Nothing was made of the sponsorship deal, the TV appearances or the jet set lifestyle we would associate with the high profile young UK player.
The overall tone of the show would suggest that it was heavily edited to portray both men and particularly Feldman in this light, or perhaps there are some personal demons he still needs to exercise. You can see for yourself on the BBC Iplayer.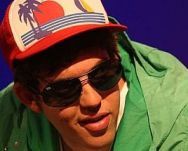 Fullflush Speaks Out on his Premier League Rivals
Now to Mr Schwartz's alter ego FullFlush and the brash UK star has pulled no punches ahead of the PartyPoker Premier League in Vegas. This is what he had to say about some of the competition in the show:
• Phil Hellmuth all mouth well past it won 20 years ago against the lolest of fields
• Tony G about as much mouth and skill as Hellmuth
• David Benyamine I can feel the equity already in his Hold 'em leaks
• JC Tran won it last year although field was easy
• Roland de Wolfe any profit he might make will be paid st8 to whoever whipped him at chinnese for the week
• Yevgeniy Timoshenko doesn't make any mistakes but I think I own him
• Daniel Negreanu total legend prob 2nd favourite after myself of course
• Vanessa Rousso can never tell the difference between her and the girl from American Pie that plays poker too
• Doyle Brunson obv a legend not sure if he can keep up with me but I guess he'll own Phil and Tony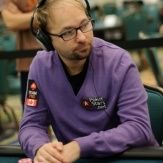 Premier League Betting Market Open
PartyBets have also voiced their opinion on who they think will win the Premier League by opening up a sports book on the event. Defending champ JC Tran is the favourite to retain his title at 5-1 and newcomer Daniel Negreanu is just behind him at 6-1, with Schwartz at 8-1.
J.C. Tran — 5/1
Daniel Negreanu — 6/1
Yevgeniy Timoshenko — 7/1
Luke Schwartz — 8/1
Roland de Wolfe — 9/1
Tony G — 9/1
Team PartyPoker Professional — 10/1
David Benyamine — 10/1
Phil Hellmuth — 11/1
Vanessa Rousso — 11/1
Doyle Brunson — 12/1
Team PartyPoker Online Qualifier — 20/1
Speaking of PartyPoker, Pokernews is proud to say we have two of the most exclusive promotions around with them. An exclusive series of $1500 Freerolls plus the amazing $50 NO DEPOSIT sign up bonus, exclusive to players who sign up to PartyPoker via UK Pokernews.