David Benyamine Wins PartyPoker Premier League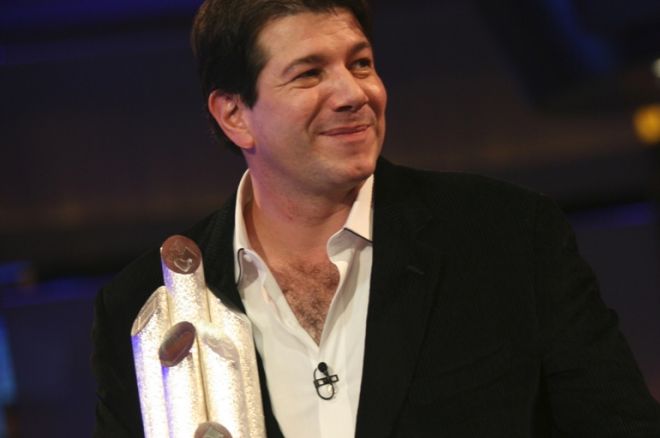 The PartyPoker Premier League Poker IV concluded last night in Las Vegas and what a rollercoaster ride it was. Roland De Wolfe and Daniel Negreanu won their heads up heats to join Phil Laak, David Benyamine, Giovanni Safina and Luke Schwartz in the 6 handed final. Amazingly it was runaway leader Phil Laak, who won his first three heats in a row, who would exit first after a cagey start , his pocket tens could not hold up against the ace-king of Benyamine.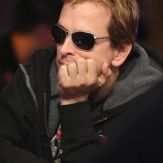 Negreanu and De Wolfe soon followed but one of the big stories of the event was online qualifier Giovanni Safina who finished in 3rd place. Not only did he overcome inexperience to finish 3rd overall, he had some interesting battles, both verbal and on the table, with Schwartz. The Londoner eventually sent the Italian qualifier packing in 3rd place to set up a heads up match with David Benyamine, who he had more than a 2-1 chip lead over.
Benyamine doubled up quickly though when his K10 held up against Luke's K7, and after taking the chip lead when he made a higher straight than Schwartz, he moved in for the kill. The tournament was over in a final hand where both men made a pair of queens on the flop, but Benyamine has Schwartz outkicked and his hand held, giving him the title in the first tournament he has played this year.
"It feels really good winning a title, I'm still not used to doing it," said Benyamine, who adds $76,000 to his winning prize money from his league performances. "The whole time I never thought about winning, I just wanted to do what I thought was right. I know people always say that when they win but it's true. Position in these final tables can help and I didn't do anything special today, I just got hands at the right time and played them properly. Luke is a very impulsive player but I just stuck to my own game heads-up and it was enough.
"I'm really, really disappointed – I keep getting second and third in these TV tournaments," said Schwartz, who pocketed $200,000 for his second place finish plus $58,000 for his 29 league points. "I think I played the best this week and deserved to come first but that's the way it goes – it just makes me want to take it down more next time."
A PartyPoker spokesman said: "Congratulations to David - it has been a fantastic week and was such a spectacle at a fantastic location in the form of the M Resort. The story of Giovanni Safina is inspiring, what a dream ticket for 100 euros! Yes, you get an online qualifier who wins millions in a big tournament quite frequently but this was different. You had an online qualifier who was thrown in the lions den in a league over seven intense days with players at the top of their game and those who were masters of table intimidation. He did himself proud - he never once shirked and deserves all the acclaim he has already got back in his homeland."
Eddie Hearn, Director of Matchroom Sport , said: "Bringing the PartyPoker.com Premier League to Las Vegas has taken the world's best distributed poker show to a whole new level – this is simply must see TV, it has been amazing. Everybody has also enjoyed the fantastic facilities and service of the M Resort. I would like to personally thank Richar Fitoussi and all the team there for being such wonderful hosts."
If you want to see the live updates as they happened, check out our exclusive Pokernews Live Updates.
Final Table result and total prize money (one league point equals $2,000 in prize money)
1 David Benyamine $476,000 (38 points)
2 Luke Schwartz $258,000 (29 points)
3 Giovanni Safina $158,000 (29 points)
4 Daniel Negreanu $132,000 (26 points)
5 Roland De Wolfe $114,000 (22 points)
6 Phil Laak $146,000 (48 points)
Beaten heads-up players:
Ian Frazer $52,000 (fifth spot with 26 points)
JC Tran $40,000 (eight spot with 20 points)
Failed to qualify:
9 Phil Hellmuth $38,000 (19 points)
10 Yevgeniy Timoshenko $32,000 (16 points)
11 Vanessa Rousso $32,000 (16 points)
12 Tony G $22,000 (11 points)

Speaking of PartyPoker, Pokernews is proud to say we have two of the most exclusive promotions around with them. An exclusive series of $1500 Freerolls plus the amazing $50 NO DEPOSIT sign up bonus, exclusive to players who sign up to PartyPoker via UK Pokernews.