Catman's Column - Pub Poker Millionaires & the World's Sexiest Poker Player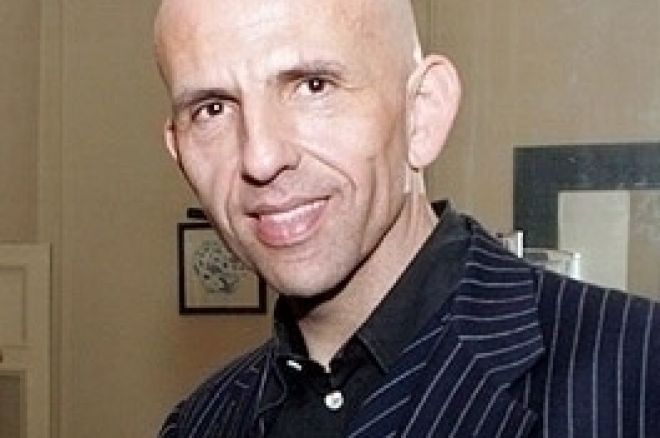 Congratulations to another British player that has got sponsored, Julian Yo Yo Thew, winning every player's dream ticket, the 'PokerStars Badge.' Last month saw the super sexy signing of Tony G to Partypoker, I for one am praying that the unique demon that is lurking inside the G Men, is fully unleashed, of course not on Luke Schwartz, that would be a little too much like bullying
SCOOP ATTEMPTED INTERVIEW
Poker is one big party, and driving the high stakes action like Angelina Jolly on steroids, is Lyceum Media's PR Guru Jodie Thind, backed up by World Champ Party Host Michael 'Hefner' Caselli. The party legends threw one mother of a post Fire and Ice bash, at Camden's Gilgamesh restaurant, London. It was Bacchanalia themed, meaning: wild and mystic festivals of the Roman god Bacchus. Michael Caselli gave Catgirl a baby goat to hold, with the words, "It stinks." After giving the goat back to Hefner, Catgirl noticed a beautiful dancer, whom she had played poker against at the old Gutshot. The time had come to try and interview what must be close on the world's sexiest Poker Player, many have said that she pissed on the interview personas of not only Durrrr but Schwartz too, but judge for yourself:
Over the last week, Cole South recently won the largest pot of the year worth $602,000, Durrrr was up $746k in 24 hours (Courtesy of HighStakes DB). Even seven times Wimbledon tennis champion Pete Sampras has been learning the game in $30,000 buy in events. So with that in mind we headed to the breeding ground of the next superstars, the £30 London Pub Poker Open or would it be a bar room brawl?
The Devil Wears Prada, then comes LPPO host, the mighty Steve Blapo who was his celebrating 33rd retirement from Pub Poker, and this event was to be his Swan song. For although Pub Poker is booming, the gambling commission has promised that there will shortly be a test case, on anyone with stakes above the fiver mark. "How can people play poker for virtually no money," Catgirl enquired, alas I explained to my dear feline friend, people who play pub poker, play for the social side of the game, FUN , winning but not for the money . A fun side that must be nurtured some more fish enter the arena, so that one day they can grow into Sharks like Julian Thew.
What is EV? It is the Expected Value one can obtain from fresh blood , created by offering accessible games, then developing their lust to play bigger = EV+++, get the gist. Blapo does not give a flying feck about anything but fun low stakes poker, and he is the ringmaster of fun. The International Club kindly catered for a sold out LPPO, with a 152 players and a prize pool of £3,800. Leagues and notaries attending included: Reshma and crew from English Poker League, Dave Potts of the LPM, Dave Creasor, Tomek, AGA, Ivan and Grazi from Loose Cannon, Terry from Pollards Hill Poker group, The BLAPO Players , and Stephen Draper for bringing his deaf Poker Crew.
Apart from the prize money, there was a place donated by Blackbelt Poker to their academy, and the legend Des Duffy had donated a seat to any APAT event of the winners choice (APAT would probably the next step up for many players at LPPO).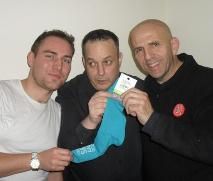 I sat down at my table a few minutes late, " God, it is quiet," I barked at my solemn table, "Catman, this is serious," came to the reply, along with a bout of laughter at the table. It may as well have been the EPT, for winning this event , would mean a lot of Kudos to someone. I went out 50th, Catgirl lasted a few more places, until she decided to do a donk off. Next up a chat with The Blapo, the man who has offered his heart and soul to RECREATIONAL poker players, alongside the likes of Dave Potts of London Poker Meet up.
"Catman, it is simple, I don't want to be the Gambling commissions test case. Catman, do you know that at least another 90 players could not be seated in this event today. The funny thing was that Johnny I ( International Manager and one of the nicest people in poker), was a little worried if pub poker would mean a piss up and a punch up. I think he was shocked, as pub poker players can play the came as well as any. There is a huge misconception around pub poker and it's players, there are plenty that can play with the best here. But the good news is that I got a signed copy of 'Poker for Dummies' as my farewell gift." So is it really your final poker event: "All I can say, is it is the end of my pub poker days, but the beginning of something new."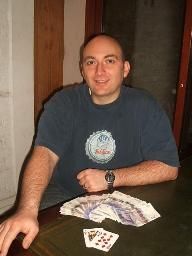 Alex Pratt of I Gaming, and a very big mover in the affiliate world, on why he attended said: "It's cheap, fun and Blapo runs it. You won't loose much." If Alex isn't worth a million or two then, Entrepreneur and Pub Poker Player, Tom Minter, boss of Happy Socks definitely is. Tom really splashed and as offered the fine pair of socks shown below as a retirement gift.
David Sparks the winner said it all in a message : "I was absolutely ecstatic to win my very first poker tournament. As a low stakes recreational poker player, I can't begin to explain how excited I was to reach the final table, let alone win the thing outright, it could have been an EPT or WSOP event and I wouldn't have felt any less excited It was an unbelievable friendly crowd of people, young and old, male and female, all enjoying what we love doing most in our spare time; Steve should feel very proud of putting on such a great event."
London Pub Poker Open Results
1 David Sparks £912 Winner
2 Darren Abbott £912
3 Rockey Sood £494
4 Brian Y £342
5 Bob Sheridan £266
6 Stephen Draper £209
7 Jimi Sotimehin £152
8 Sean Maher £108
9 Tom Perry £76
Poker Industry, please read and take notice!
Note: Steve Blapo has since come out of retirement and is onto his next less dangerous poker venture.
This weekend saw the European Poker Awards, and one of the very creative products up is 'RealDealPoker' nominated for the Innovations Award, a Cut N Shuffle machine, designed to replace the RNG. A creative masterpiece that shuffles one real pack of cards, converts them to a digital image and even allows players to cut a card deck, when they get the deal in an online game.
Please do let me know of any exciting poker events you have, I am happy to travel Business class.
Love Peace and Happiness
Catman - Poker Agent