Alan Lake - Interview with Pokerstars Sunday Warm Up Winner Alan Lake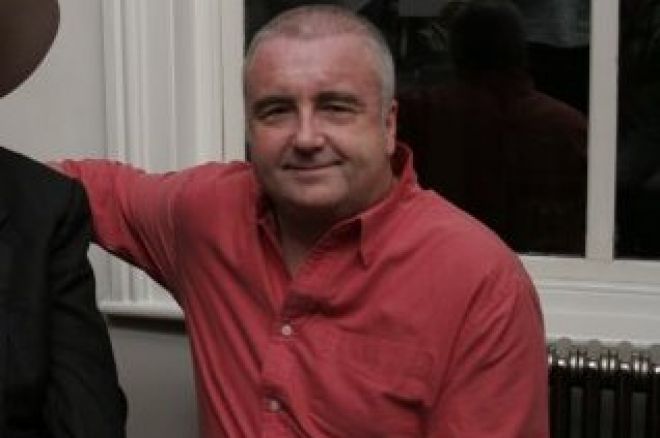 Last weekend a UK player won the Sunday Warm Up on Pokerstars for the huge amount of $142, 982.61. What made this particularly exciting was that Alan Lake of Oxfordshire won his way into the tournament via a series of FPP tournaments. We caught up with Alan to find out all about this win that dreams are made of:
Pokernews: Well done Alan, to those that don't know you, whats your story in poker up until this big win?
Alan Lake: Well, in the last two years, since taking EVR from BT (after 36 years!!), I've been; a) retired, playing some micro/low limit 6-max cash to make a bit of beer money; b) employed as a Fitness Machine service engineer, for 6 months until the company went bust last August and now c) a self-employed Fitness Machine service engineer.
Unlike many others, it wasn't Late Night Poker that got me started in the game. On the odd occasion that I found LNP while channel hopping, I found it as dull as ditch-water. It was when I stumbled across a WPT show, the words "The pot is now two million dollars Vince" really got my attention. It wasn't until the end of the show that I sussed out the tournament format but watching those guys play for so much money got me interested. I'm not a big lover of many things American, but I'm afraid when it comes to presenting poker shows they have us beat hands down.
My first deposit was into Sporting Odds, when they were on Boss, maybe six or seven years ago. I soon discovered 'bonus whoring' and opened accounts all over the place, mostly playing full ring LHE (up to $3/$6) for quite a while… NLHE, way too scary in the beginning. At some point I discovered NLHE STTs and 'home' for a while was Blue Square playing STTs up to $25 (Ahhh, Tribeca you are sadly missed).
Pretty much all of the rest of the poker related history is documented on my blog.
PN: Are the Sunday majors something you usually play, or did you just decide to have a punt with the FPPs?
AL: No, I think I have only played one once before… via satellite obviously. The story behind this one starts with Longy's 'Looking for 2 horses to grind 45 mans' thread on the Blondepoker forum. At the time I was in one of my 'dis-interested in online poker phases.' I fancied giving it a go, but had no track record in the format. I wasn't expecting a lot of work through December so decided to put in some volume in the $3.50 45-man SNGs on Stars with two targets in mind… 1) be at least break even with a view to throwing my hat in the ring if Longy decided to add to the stable; and 2) make $1000 profit to buy into a WSOP event in the summer.
A side effect of this is obviously accumulating FPPs… so how best to covert FPPs in to cold hard cash? Clearly I didn't do enough research, because I went down the 'Steps' route with the idea that I could somehow exchange the Step 4 ticket for T$215… wrong. Anyway… first attempt increased the bankroll by the princely sum of $1.50. At the second attempt I went straight through from the 500 FPP Step 1 to the $215 Step 4 ticket, in the space of one evening. It was then that I found there was no way out – onwards and upwards, or play a $215 tourney. I'd been to a Step 6 once before (WSOP ME quest), got my ass handed to me in a sling, didn't want to go there again!
PN: So you must like the Stars VIP scheme?
AL: Not meaning to sound ungrateful but, not really. I think as a rakeback system it is way too biased towards the high stakes/high volume players, as well as being overly complicated. But hey, what do I know? Stars seem to go from strength to strength and I have just won more money than I could ever have expected, from a tournament that I wouldn't normally play… it's all peachey!!
PN: It must be a double whammy, to win all that money and to know that you did so effectivley for free?
AL: Yes… the now 6-day old perma-grin says it all.
PN: How hard was it to concentrate at work the next day?
AL: Tough, fortunately the work doesn't require huge amounts of concentration, just the driving between jobs.
PN: How did the tourney feel? Was there any moments of real pressure or did you just have a 'I'm freerolling' attitude towards it?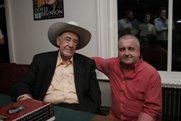 AL: Consciously, I don't think I approached it with a freerolling attitude, you wouldn't believe how annoyed I was with myself for not researching the steps thing properly and not being able to take $215 as T$. I'm not one of those people who treats money won as less valuable than money earned… in my mind there was $215 of mine in the pot that I wanted back. However, with hindsight I think there were occasions when I made plays that were a bit out of character, I was certainly more aggressive than I usually play in an MTT… this is almost certainly good, a problem I have had in the past is making a big stack work for me, this time I did. As for pressure, I really didn't feel any… to be honest; I don't think I felt anything at all for the last three hours or so. The tournament just progressed really smoothly; I was able to keep a comfortable stack right through, so no tough decisions for all my stack… seeemplz.
PN: Aside from the money, this is a very prestigious tournament and one of the toughest online, how does it feel to have won a 'major'?
AL: Obviously I'm proud to have achieved it, but it's not like it's been lifelong quest where I have invested lots of time and money with that particular goal in mind.
PN: What does the money mean to you personally? Do you have any plans for it? How much of it will be going back into poker?

AL: I'll have to answer those questions in reverse order… How much will go back into poker? Well, I hope not very much! I would like to take more out… isn't that the aim of the game? As for plans, nothing concrete yet. I was intending to take my BT pension in the summer and most likely put a large portion of this win with my pension lump sum payment and buy a flat or house to let. I was already planning to go to Vegas for the WSOP, I guess this year I can afford something nicer than the Gold Coast! So, hopefully, if the second house thing comes together, add the income from that to my BT pension and this win means that I can actually retire again! I won't be rich but able to live comfortably… that'll do for me.
PN: Often a result like this tempts a player to turn professional, has that been a consideration at all?
AL: No… I'm under no illusions that I am a great poker player. I think I played very well to win this, but I did run quite good, most of time when I got it in good my hand held up and a couple of times when I got in behind, I got lucky. Besides I didn't retire from one desk job where I sat in front of a computer all day, so that I could have the joy of sitting in front of a different computer all day.
Qualify for the Pokerstars Sunday Warm Up and so much more at Pokerstars.