UK Pokernews Nominated for APAT Award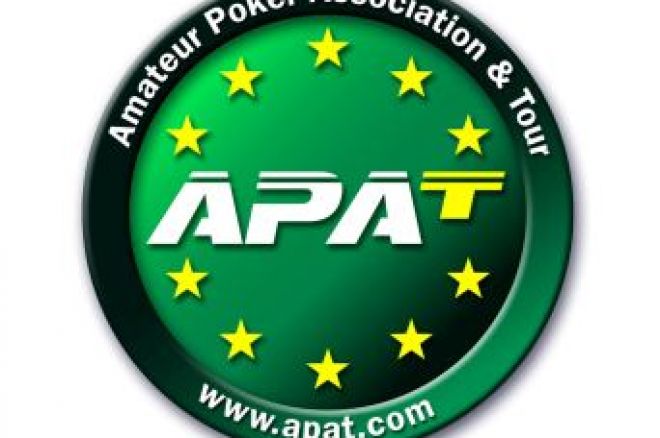 UK Pokernews have been recognised by the excellent community over at the Amateur Poker Association & Tour (APAT) with a nomination in their 2009 awards. We are up for Best Poker Media Provider in the awards, which will be announced on the weekend of the 23rd-24th of January at the UK Team Championship at the G Casino in Manchester.
In their own words:
The uk.PokerNews.com team are consistently amongst the first to publish summary reports and presentation images from the UK's largest poker events. Their coverage extends to exclusive interviews and coverage of a wide range of poker news stories. In addition, their parent site pokernews.com; provide outstanding live coverage of some of the world's largest events, including the World Series Of Poker.
It's a real honour to be nominated by such a groundbreaking and community based tour like APAT and also amongst so many other solid nominees, which include Poker Player Magazine, WPT Magazine, PokerTube and interactive live updates provider the Nutz TV.
You can cast your vote if you are a member of the APAT forum here. If you are not a member, then it's a great forum to join with a fantastic spirit of community and player development that has made APAT such a popular tour on the circuit that ALWAYS sells out months in advance.
If you don't think we deserve the award, we always want to hear your feedback on what you would like to see more of in our forum and on our facebook page.
You can also cast your vote for Player of the Year, Best Poker Forum, Best Poker Tour, Best Member Performance at both an APAT and non APAT tournament, Best APAT tournament and Best Forum contribution.