Tony G to Bust Up Luke Schwartz, ChilliPoker Sponsor European Deepstack Championships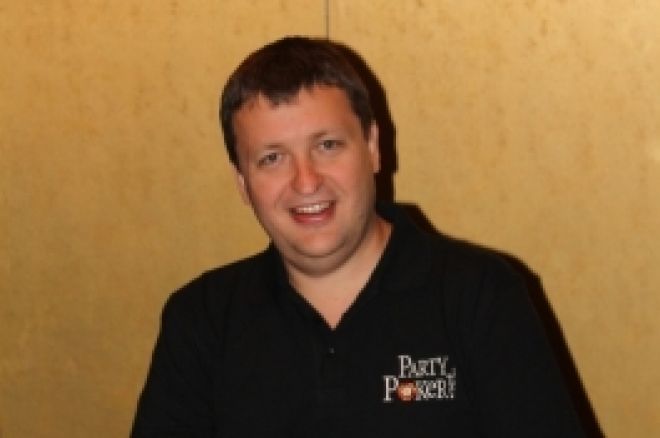 Tony G Ready to Bust Up Luke Schwartz
Yesterday it was revealed one that Pokernews own Tony G has joined the ever growing Team PartyPoker as a sponsored player. In a massive deal, Tony has sold his TonyGpoker.com assets to the PartyGaming and will be representing PartyPoker at big events such as the Aussie Millions and the PartyPoker Premier League. He commented on the deal: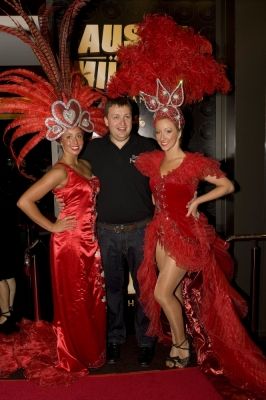 "I cannot wait to start playing for Team Party on the circuit. I've always loved Party and what better way to kick off than at theAussie Millions. I am also really excited about the Premier League in February — it is the best event in poker in my eyes. After finishing runner-up and third in the last two years the title has to be mine! I just hope my rivals have the heart and commitment to the game to stop me!"
He also commented in his first blog for PartyPoker that he cannot wait to share a table with Luke Schwartz, he said: "The line-up announced so far is fantastic and I am particularly looking forward to busting up Hellmuth again. Is Luke Schwartz the new Devilfish? He's rude, obnoxious and I cannot wait to bust him up. This kid is not the kind of player you feel you can learn from – you just want to bust him."
To find out more about the new deal for PartyPoker and TonyGPoker click here.
To check out our interview with the other latest addition to Team PartyPoker Kara Scott, click here.
You can play with the G man himself, under the alias TonyG, with a free bankroll at PartyPoker. Pokernews is proud to say we have two of the most exclusive promotions around with them. An exclusive series of $1500 Freerolls plus the amazing $50 NO DEPOSIT sign up bonus, exclusive to players who sign up to PartyPoker via UK Pokernews.
ChilliPoker Sponsors the European Deepstack Poker Championships
It looks like the European Deepstack Poker Championships in Dublin next month are poised to become one of the biggest annual events on the European calendar. Since reducing their buy-in to €550 they sold out more than a month in advance, announced the 2011 event will massively increase their capacity and have now unveiled a new long term sponsor, in the form of ChilliPoker.
Also having a deal with Irish Broadcaster Setanta Sports, the 2011 and 2012 event will be broadcast on TV. With them for the next three years, the only place you can win your seat for next months event is in the final satellite on January 26th at 20:00 CET, exclusive to Chillipoker.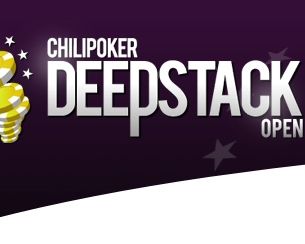 "We are looking forward to working with Chilipoker.com to make the "European Chilipoker Deepstack Open" the biggest and best loved poker tournament on the European poker scene. The event has already captured the imagination of the poker playing masses with the 2010 event selling out 400 seats one month before the tournament starts. We are very confident that working alongside Chilipoker.com as main event sponsors we will be bringing over 1000 players to Dublin in 2011" says Michael Lacey, co-founder of D4 Events with Brian Lannon.
"After the agreement with Setanta Sports, Chilipoker.com is very proud to be going one step further in Ireland by sponsoring a tournament that is highly praised by the French player community. With a €550 buy-in and an exceptional deepstack structure, this event is guaranteed to give every player the opportunity to enjoy the game. We are convinced our partnership with D4 Events will ensure this event will be even more successful in the next 3 years." says Alexandre Dreyfus, Chilipoker.com CEO.
UK Pokernews on Facebook
Just a reminder that you can see all of our news before anyone else when you sign up to our Facebook Fan Page. We are approaching 1000 members so now is a great time to join up and get involved.