Team APAT win APAT Team Championship, Billy Wallace Wins Individual Title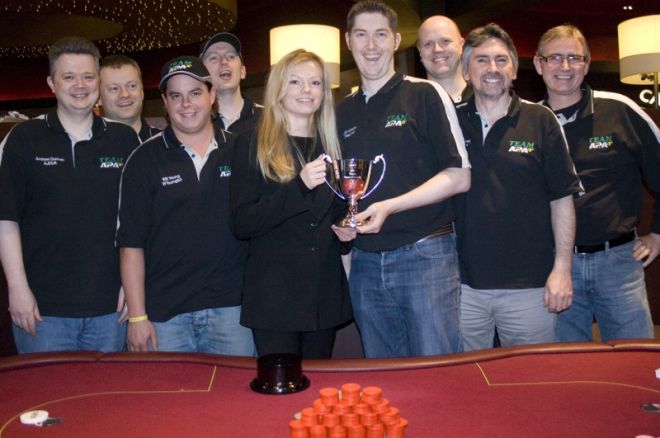 Rather fittingly, it was the APAT Team that won the APAT United Kingdom Team Championship at the G Casino in Manchester last weekend. The format saw 20 poker communities from all over the United Kingdom and Ireland compete for the prestigious title in a 10,000 chip, 160 runner, multi-table freeze-out, with a 45 minute clock. As with all APAT events, the UK Team Championship was registration free for members and this event had a £50 buy in per player. Points were awarded to the top forty finishers to determine the Team Championship.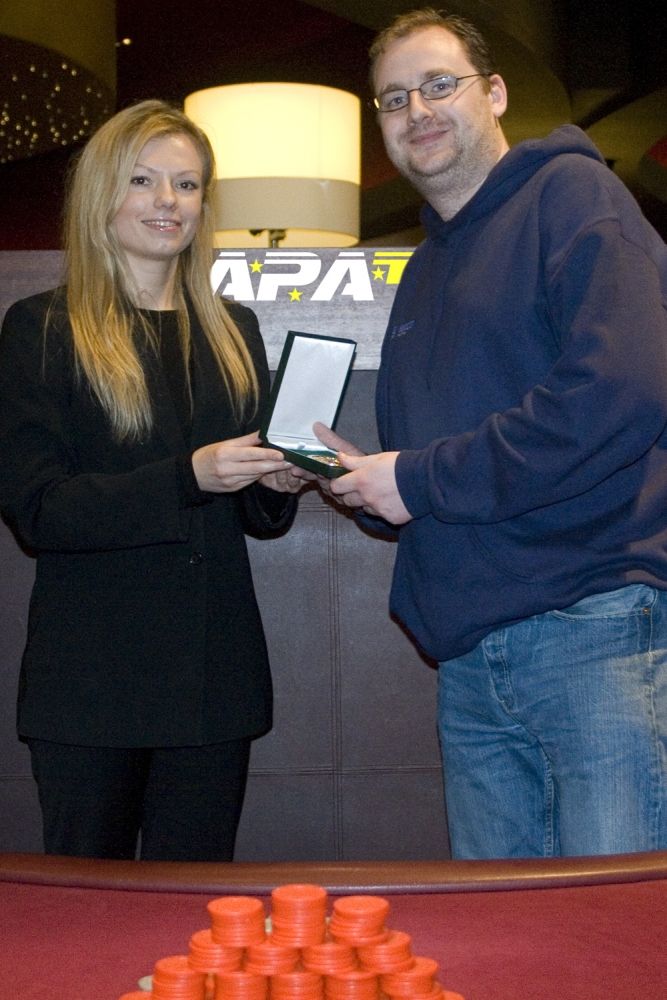 The prize money was split equally between the Team and Individual Championship. In addition, the owner of the winning Team received an added prize of £1,000 and the Championship Cup, while the winner of the Individual Championship received an entry to a GUKPT main event and the Championship Gold Medal. These added value prizes were courtesy of tour sponsor Blue Square Poker.
After Wayne Parker made the final table, the APAT team (Which comprised of past champions, prolific APAT players and community members) secured the team title before the first final table hand was dealt, with the Hendon Mob team coming second and the Newcastle Poker Forum in third. All that was left was the individual championship, which was won by Billy Wallace of the Punters Lounge team after defeating David Stephenson of the Newcastle Poker Forum heads up.
1 Team APAT 83
2 The Hendon Mob 73
3 Newcastle Poker Forum 71
4 NI Poker 68
5 Eat My Stack 57
6 Bristol & South West Poker Meetup 54
7 London Poker Meetup 50
8 UK Poker Info 47
9 Raise The River 46
10 Punters Lounge 40
11 Black Country Poker Club 39
12 Sky Poker 37
13 FISO 29
13 Voyage In Poker 29
15 Furness Poker 25
16 Ace Of Clubs 23
17 Blonde Poker 19
18 A World Of Poker 16
19 PokerPlayer 14
20 Chezger 0

APAT are about to start their biggest and best ever season very soon, as APAT season 4 will soon be announced with some major upgrades, watch this space!