Matthew Didlick - Interview with Team Pokerstars Online Pro Matthew Didlick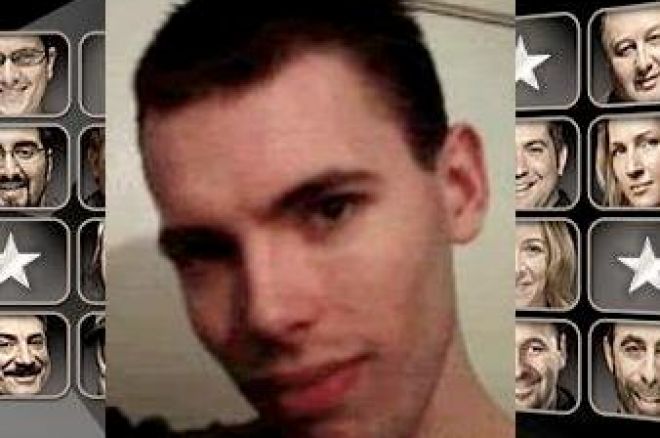 At the end of last year Pokerstars captured the imaginations of online poker players by announcing their first Online Team Pro, an internet version of their Team Pokerstars. Some of the sickest and most promising online grinders were picked from a variety of stakes and game types to represent them at the online tables. From the UK we have Mattew Didlick, known as chipstar1, who is the only addition from our part of the world. We caught up with him to find out who he is:
Pokernews: Many of us may have heard of you for the first time when you were announced as a member of Team Pokerstars Online, so tell us about yourself:
Matthew Didlick: I started playing poker after seeing poker on TV. I deposited around £20 into another site and played the small games, then challenged myself to play 10k hands in one day at $4nl, which i did. During the challenge i realised how bad the software was on that site and had heard how the software was a lot better for multi tabling on Pokerstars, so i asked a friend to transfer me around $50 and I began to play the $2nl-$5nl ringgames.
PN: Are you a professional player?
MD: Yes, I'm playing poker fulltime as my only income.
PN: What was it about your application that won you the spot in the team?
MD: Pokerstars wanted someone to represent microstakes players and was well known in the microstakes poker community for playing microstakes games.
PN: What games can we find you in right now?
MD: Right now I'm playing mainly $25nl fullring and 6max with a view to moving up to $50nl shortly.
PN: Do you think people will play differently against you know you are a team pro?
MD: Yes. I've noticed in the few weeks I've had online pro status how people seem to play a little differently against me, people want to bluff me out of pots and I've noticed their aggression towards me is higher than it was before, it's something I'll have to adjust to.
PN: What are your 2010 plans now you are an online Pokerstars pro?
MD: In poker terms i'd like to be a winning player at $100nl by the end of the year and maybe final table a tournament along the way, professionally I hope to represent Pokerstars the best I can, answering questions at the tables and helping others by posting strategy in the poker forums.
PN: What did it mean to you/how did it feel when you found out you got the spot?
MD: When I found out i was accepted I was pretty shocked, you associate team pro's as some of the best players in the world and for a microstakes player to be chosen to be amongst such huge names is a great honour and privilege for me.
PN: Do you have any new responsibilities as a team Pokerstars online pro?
MD: As a team pro I'll be posting a lot more in the poker community and answering questions at the tables with a good attitude, i think it's good to come across to people as likable and my table manner has always been good. I'll also be playing in several online tournaments, which is new for me as I'm mainly a cash player.
You can play against Matthew and play in exclusive $2000 Pokernews Freerolls at Pokerstars.