Kara Scott - Interview with Team PartyPoker Pro Kara Scott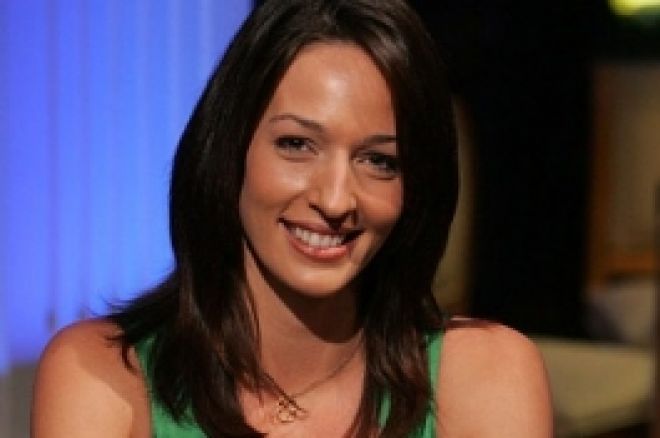 Last week PartyPoker announced a massive coup when they revealed they had snapped up Kara Scott as the latest member of Team PartyPoker. She will be representing them as a player, presenter and ambassador for Canadian poker players – but we all still consider her very much a Brit so we wanted to grab a word with her about her new role:
Pokernews:Congratulations on your new role Kara, it seems like a great time to be part of PartyPoker?
Kara Scott:Yeah it's a big deal for me. PartyPoker was one of the first places I played online myself to be part of it when it is going through such a massive revamp is amazing, especially now there is such a big focus on Canada, which I will be representing.
PN:You are a representing Canada, but we consider you a Brit and even your Hendon Mob database has you as being English, so do you also think of yourself as representing the UK?
KS:It's weird for me, England was where I discovered poker, its where I learnt poker, met all the players and found my feet – I am also actually a UK citizen. I have never played poker in Canada, I have no idea what a Canadian poker player is just yet but I cant wait to find out. The fact that I get to spend so much more time in my home country of Canada is part of what makes this such a great deal for me. I'm a proud Canadian and a proud UK citizen. I'm just a weird combination of UK/Canadian ex-pat, living in the USA.
PN:You have a dual role as a player and presenter, what will you be doing most of?
KS:I will be mainly hosting, that's what I do, it's my main job. I love playing poker any chance I get and its really great to be doing both. I know I will be playing some events like the WSOP, WPT and some European events representing Party. I also hope to be representing them online, but not quite as much as I am in the US quite a lot and we can't currently play on PartyPoker there.
PN:You have just finished filming your first series of High Stakes Poker as a host, what was that like?
KS:High Stakes Poker was such a thrill, its the first poker show I personally used to watch and I have been a fan of Gabe Kaplan since I was kid, it was so much fun I was really sad on the last day when we had to finish. To see the top players in the world and share their thought processes was amazing, hopefully I have asked them what people want to know, which we will see on February 14th.
PN:It must have been a pretty intimidating experience too?
KS:It was hugely intimidating; I knew there would be a lot of focus on what I did as I was a new addition to the team. I had to keep things very poker serious, it was really scary interviewing players like Phil Ivey. I remember at one point asking him if he could have been more aggressive in a hand and I suddenly had this moment where I thought 'Did I just do that? Why am I asking Phil Ivey this?' The first day was so intimidating I actually felt physically ill I was so uncomfortable; thankfully we had some great producers in my ear helping me.
Speaking of PartyPoker, Pokernews is proud to say we have one of the most exclusive promotions around with them. The amazing $50 NO DEPOSIT sign up bonus, exclusive to players who sign up to PartyPoker via UK Pokernews.