Full Tilt Launch 'Rush Poker'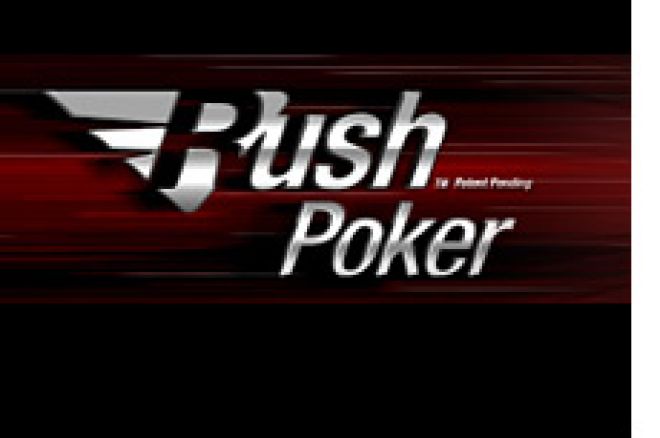 Online poker may never be the same again after an innovative new concept from Full Tilt Poker that is proving a huge hit. Rush Poker is a new cash game concept that is going to appeal to a wide range of players. The basic idea is that when you start a session, you are added to a very large player pool, every time you fold a hand you immediately are moved to a new table with new players.
So he second you fold, win or lose a hand you are dealt another one at a new table right away, you do not have to wait for the rest of the hand to play out between the other players. The assignment of tables is completely random; the blinds are assigned to whoever has gone the longest between blinds.
You can also play multiple seats, up to 8, in each player pool. You can expect to average 250+ hands an hour per seat, so if you play 4 tables at a time you can easily get 1000 hands in, if you are sick enough to play 8 at once then you will rack up 2000 hands per hour. This means that clearing your $600 sign up bonus when you sign up to Full Tilt Poker via Pokernews could take you no time at all.
The speed of the game makes it tremendous fun and the fact that every hand is at a new table means you don't have to worry about being targeted by pro players, you don't have to worry about what your table image is, poker tracking software cannot be used against you, collusion is a thing of the past and most of all you will never be bored.
We urge you to try the new Rush Tables on Full Tilt Poker, because they are the most fun we have had in ages.