Pokerstars UKIPT Galway End of Day One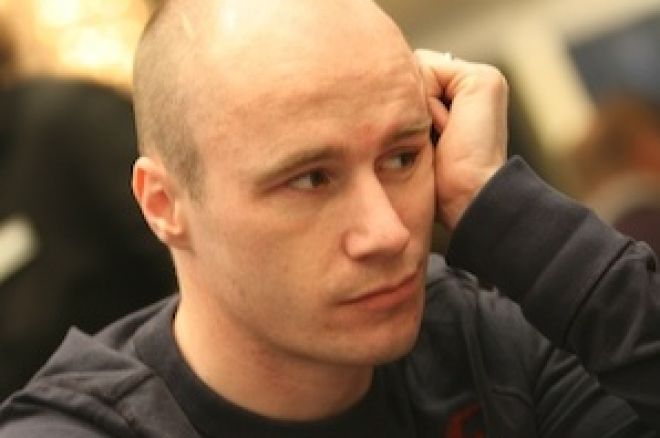 259 players sat down for the very first Pokerstars UK & Ireland Poker Tour in Galway yesterday, creating a prize pool of €471,380, with 170 coming back today looking for the €125,000 first prize. The current leader is Gavin O'Rourke who won his seat in a $11 rebuy on Pokerstars.
Recent addition to Team Pokerstars, 2008 champion of this event and local boy Jude Ainsworth is making a great show of himself, currently in third place with 818,50. GCBPT champion Chris Brammer is in second place and a host of big names remain in the field including Julian Thew, Neil Channing, Jeff Kimber and our very own James Atkin. You can check out the action for yourself at the Pokerstars Blog who are doing live updates.
Top Ten Chip Counts
Gavin O Rourke 104000
Christopher Brammer 81975
Jude Ainsworth 81850
Kieran Walsh 76925
Reggie Corrigan 76150
Paul Hogan 72600
Alan Kelleher 71075
Mark Flanagan 69600
Anthony Rafter 69000
Michael Graydon 64825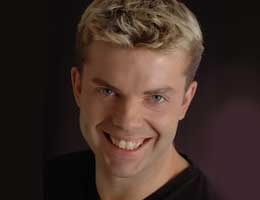 In other UKIPT news, UK poker broadcaster Nick Wealthall has been unveiled as the new host of the tour. Part of his role will be to provide 'Better My Poker' tutorials at some of the events as well as hosting a quirky new show, 'On Tour', on Pokerstars TV.
Nick commented: "I'm thrilled to be hosting the PokerStars UKIPT. Having been involved with the EPT I know what a great job PokerStars do with their live tournaments and I'm convinced it will become a huge asset to the UK and Ireland poker scene. If I wasn't doing this role I'd be trying to play in the tournaments myself, so I'll always have the player's perspective at heart and ensure that the events are accessible and inclusive, providing the players with the best tournament experience possible."