Nick Wealthall - Interview with UKIPT Host Nick Wealthall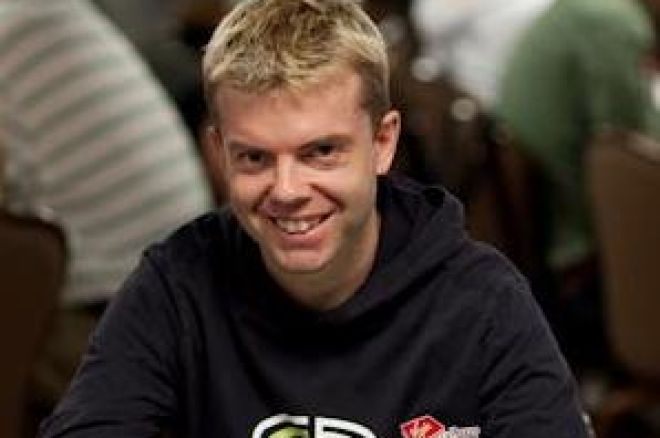 We caught up with UK TV poker regular Nick Wealthall who has just returned from Galway on his first stint of the Pokerstars UK & Ireland Poker tour , where he has a new role as the host of the tour.
Pokernews: So how did Galway go for you?
Nick Wealthall: It was a great start. Despite it being a brand new tour we got 259 runners from 22 countries with over a hundred qualifiers and a big 125k euro first prize. Far more importantly the first event was full of local character and characters and had an amazing atmosphere which I think will carry over to the next event – it was a blast.
PN: What exactly does a 'host' do?
NW: I don't hand out canapés. I also don't, despite repeatedly pitching to Poker Stars, stand in a smoking jacket directing people into the drawing room. I'm involved with a lot of the media content that will be coming out of the tour including our new web show 'on tour'and the podcasts. As this event the live hosting of the event was mainly down to the legend Fintan Gavin who has hosted the Galway event for some time but in future events I'll be more front of house. Overall I think my most important role is to be available to players if they have any questions about the tour or ways we can improve it. Hopefully this will be the first season of many and I want it to be the tour players want so I'll be trying to make sure that's born out.
PN: Could there have been a better first champion of the UKIPT than Padraig Parkinson?
NW: It's hard to think of one – not only is Padraig a top player with a great tournament track record he's also a son of Galway. He said in his exit interview no one could be happier to win that particular title and I think that's true – as it's his home town championship his pride was there to be seen. It would be amazing if we got more local heroes winning events on the rest of the tour
PN: Now the first event is over, what do you think we can expect from the UKIPT in 2010?
NW: A string of events in the UK 's best most exciting poker locations with affordable accessible buy ins that still gives you a chunky first prize and a chance to compete with some of the biggest names in European poker. I'm excited to think that on the way we'll discover the next U K or Irish Poker star that could qualify on Stars for tiny money and go on to win an event and become a big name. There will also be lots of added value from Stars, like guaranteed prize pools, a leader board for the tour with great added prizes, free tutorials at events and more to come. Oh and a great craic – even when we're not in Ireland.
PN: Do you think the tour will become the dominant tour on the UK circuit in 2010?
NW: I'd rather not think about it like that – there's room for more than one tour. Our job is to make the UKIPT as good as possible and as much fun and lucrative for the players as possible. I think the tour will be a big asset to our poker scene let's put it like that – it should give everyone a shot in the arm and produce some new blood into the circuit.
PN:Tell us more about the poker show you are producing to accompany the tour.
NW: It's called 'On Tour' and it's a 'magazine' show from each tour event. The idea is to give viewers the lowdown on the tour but also to produce a more entertaining and fun show than any other poker content made at events. The first one is up so you can see how close we've got to our objective here. It was a lot of fun to do – as everything has with the tour so far – and I hope that comes across and get's people excited about coming to Manchester in February.