Black Belt Poker Announce Live Event, Overlays ahead of DTD Monte Carlo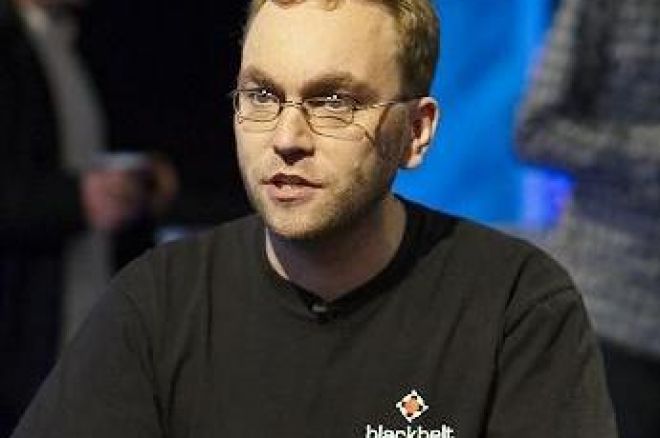 BlackBelt Poker Announce Live Event
Neil Channing's BlackBelt Poker will be really spreading its wings in 2010. We have already brought you news of the 2010 Grading Process and now we have learned that they will be hosting their first live event between 12-14th of March. Channing has gone for his second home of the Victoria casino in London for the $200+$20 main event, which will have a 20,000 starting stack and estimated $60,000 prize pool.
There will also be bounties on Channing, Nik Persaud, Jesse May, James Akenhead, Praz Bansi, Marty Smyth and Richard Ashby. There will also be added value prizes if a Purple Belt or higher wins the event, as well as Orange Belts being enrolled in an added value last longer bet.
The added value looks like a great way to create community interest in BlackBelt Poker and is a very nice touch. The festival is also just a few days before the start of the Victoria leg of the Grosvenor UK Poker Tour, which is no doubt deliberate and will be done to complement, rather than compete, with the event.
Big Overlays for DTD Monte Carlo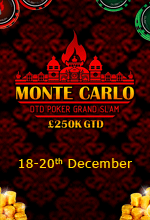 Earlier this year the Dusk Till Dawn Grand Slam ended up in a massive overlay, which at the time sparked rumours that the club could close. Many months on the Monte Carlo main event this week at the club has also already started giving the club overlay headaches. Well over £20,000 will already have to be stumped up by the club following some guarantees missed in their live and online satellites.
The final online satellite is tonight at the online version of the club with 20 seats guaranteed and then the final live satellite is a £50 rebuy at the club with 20 seats guaranteed. Now is a great time to both support the club and sniff out some excellent value along the way. Dont forget that the Monte Carlo event itself is a whopping £250,000 guaranteed.
Want even more from UK Pokernews? Join our Facebook Page to receive all our news in advance.