$15,000 Cash Sprint at Betfred Poker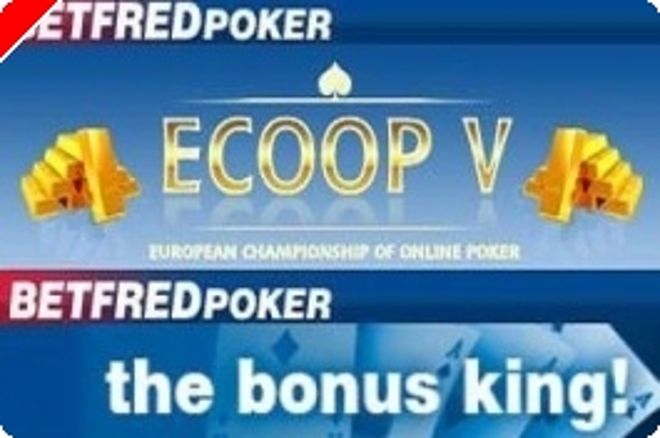 Not many people can win a rake race because they are such a tough test of your physical and mental resolve over a long period of time. Thankfully Betfred Poker have come up with a unique type of rake race that everyone has a chance in. Between December 7th and December 19th they will be hosting a series of Three Day Raked Hands Sprints.
There is $15,000 in prizes to be won across three cash game buy-in levels -$0.10/$0.2 – $0.50/$1, $1/2 – $2/4 and $3/6 upwards. Betfred Poker will double your raked hands played on the last day of each sprint. The counting periods are:
• December 7th 2009 00:00 – December 9th 23:59
• December 10th 2009 00:00 – December 12th 23:59
• December 14th 2009 00:00 – December 16th 23:59
• December 17th 2009 00:00 – December 19th 23:59
The top players in each $0.10/$.20-$0.59/$1 group can expect to win between $10 and $250 for each sprint. The players in the $1/2 – $2/4 will win between $20 and $400 and finally the top tier group can land between $150 and $450. Dont forget on top of this when you sign up to Betfred Poker via Pokernews you will also get a $600 sign up bonus and will be eligible for two $5000 freerolls too.