2009 in Review: The Year of the Hit Squad

Ben Wilson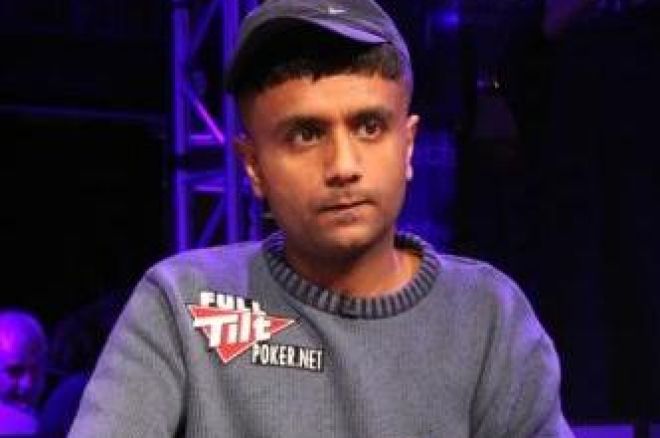 While 2009 may have been the Chinese Year of the Cow, in the world of British poker it was the year of the Hit Squad. The London-based poker collective enjoyed a storming 2009, winning a grand total of $3,416,936 in tournament earnings between them. Between them the Hit Squad boys made 11 GUKPT final tables (including side events) in 2009, cashing a massive 16 times on the UK-based tour and winning two GUKPT Main Event titles. In addition, one of their number won the Poker Million, final tabled the WSOP and WSOPE Main Events and another final tabled the WSOPE and cashed in the English Poker Open (EPO). Their success is not just limited to British shores however, the boys have also cashed in the European Poker Tour (EPT), the Asian Pacific Poker Tour (APPT), made four WSOP final tables (three of which were Main Event final tables) and have cashed an impressive 11 times in WSOP events (this includes the WSOPE). The whole is obviously greater than the sum of its parts, so lets break it down and see who has been running like God and who has merely been running…
Chaz Chattha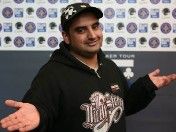 Chaz has earned himself $84,731 on the live tournament circuit this year, narrowly missing out on final tabling the GUKPT Luton leg (he finished 11th for £3,800) and final tabling the £100 GUKPT Grand Final side event. While his Vegas record may not be as impressive as some of the Squad's other members he is certainly no slouch when it comes to representing the UK and he cashed in the $1,500 NLHE WSOP event and netted himself $36,515 for coming second in the Venetian's $300 Deep-Stack Extravaganza. By far his biggest 2009 result is final tabling the £1,500 GUKPT London event back in March for a tasty £27,450 and while he may not have earned as much as his brother this year, both are close in career tournament earnings; Chaz has $442,956 and Sunny is not far behind with $436,727.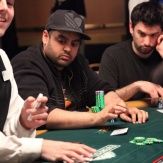 One of the two Hit Squad members to bag themselves a GUKPT title in 2009, Sunny took down the Walsall leg for £88,150. He has cashed in four GUKPT events (including the Walsall event) and made himself a cool $194,484 over the last 12 months; coming second in the £500 GUKPT London NLHE side event for £16,100, cashing in the GUKPT Tournament of Champions and just missed out on final tabling the £1,500 GUKPT London leg in March. Like all members of the Hit Squad he is well versed in taking money out of the US poker economy and 2009 saw him cash is the $2,000 WSOP NLHE event and take down a $2,500 Super Satellite at the Bellagio's Five Star Poker Classic for a cool $25,700 – nice work if you can get it.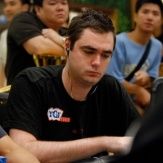 Karl was the other Hit Squader to take a GUKPT title in 2009, defeating an impressive final table featuring Jon Kalmar, Andreas Hoivold and beating Welshman Iwan Jones heads-up to take the Cardiff leg and £38,700. Karl made himself $263,107 in career tournament earnings for 2009 and featured at an impressive nine final tables, five of which he won outright. His success is not just limited to the NLHE tables – four of his five final table wins were in Pot Limit Omaha (PLO), three of which were GUKPT side events. He also finished a very respectable 13th in the £5,000 WSOPE PLO event earning himself £12,713 for his troubles. One of two Hit Squad members to cash in the WSOP Main Event (no prizes for guessing the other) netting himself $40,288 in the process, he also cashed in the $1,500 NLHE WSOP event, took down the Venetian's $500 PLO Deep-Stack Extravaganza for $40,986 and cashed in the APPT Macau. All in all, a good year for the Hit Squad's tallest member.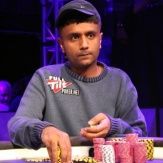 Praz has enjoyed a great year at the tables, especially in Las Vegas. He has taken $307,455 out of the US poker economy in 2009 with ten cashes that include an impressive eight final tables: One a 7th place finish in the six-handed WSOP $1,500 NLHE event, four were at the Bellagio's Five Star Poker Classic (two of which he won outright), two were at the Wynn Classic and include an 8th place finish in the $10,000 Main Event. The eighth he managed to squeeze in while railing James Akenhead at the WSOP Main Event final table in November, cashing in the $500 Venetian Deep-Stack Extravaganza. In addition to this he is also one of the two Hit Squad members to final table the WSOPE £10,000 Main Event, making two thirds of his $932,537 tournament earnings for 2009 in one fell swoop after finishing third for $594,963 (£360,887). Oh, and he also managed to cash in the EPO as well…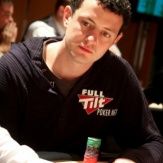 The highest earning Hit Squad member for 2009, James has had a stellar year. Currently one of only three other players that can claim the accolade of final tabling the WSOP and WSOPE Main Events in a single year (the others being Ivan Demidov and Antoine Saout), James bagged himself a bankroll boosting $1,373,289 for this impressive feat. Despite being unable to better his ninth place finish in the WSOPE at the WSOP Main Event James finished 2009 on a high taking down the Full Tilt Poker Million for a further $500,000 bringing his 2009 tournament earnings up to an impressive $1,942,077. In between doing all this he also managed to find time to final table the GUKPT Walsall leg, final table the Empire Casino's £1,000 March event, narrowly miss out on final tabling the GUKPT Thanet Main Event and cash in PokerStars EPT Caribbean Adventure. It's a tough job, but someone's got to do it…