2009 in Review: JP Kelly Wins Two WSOP Bracelets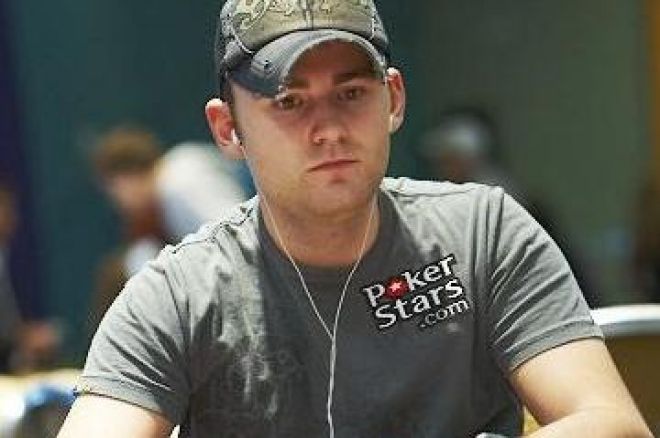 The poker world is full of "rising stars" and "next big things" but for every one that hits the headlines today there are a sea of names drowning tomorrow. J.P. Kelly is certainly one of those names that has been thrown into the mixer whenever poker fans discuss the next prodigious talent carving their way through the UK scene. However, unlike many of those that have fallen before him the Luton born pro hasn't disappointed his supporters and fulfilled his potential in style this year by winning not one but two WSOP bracelets. While Mavfish/ JP 5-Time may be a well known handle to the aficionados of the online poker world, it is fair to say that before this summer's WSOP the international poker community weren't too aware of one of the most highly regarded young players in the UK (despite him having made final tables at the WSOP and in Australia).
That was all about to change though as the "Wonderkid" managed to best a field of 663 players in the $1,500 Pot Limit Hold'em and he didn't do it the easy either. Usually in a field with so many runners the game's elite either steer clear or get lost in the mire; this tournament was different though as lurking threateningly across the table was eight time bracelet winner Erik Seidel. Kelly managed to hold his nerve though and after Seidel hit the rail in seventh it was all about J.P. Kelly as he managed to make the best of some good fortune and go on to dominate the table with some perfectly timed aggression. Kelly finally sealed the deal when his opponent graciously moved all in on a 8c, 5d, 4s, Qc board and after a blank on the river Kelly's As-Qh has good enough to earn him his first bracelet and $194,434.
Not content with becoming the first Englishman to claim a WSOP bracelet in two years the 23 year old took it upon him self to etch his name into the record books once again by becoming the first Brit to win a WSOPE bracelet when he won the opening £1000 event. Not only that but he became only the second player to win two WSOP bracelets on two different continents in the same year. This time the discipline was Pot Limit but this time he was the biggest name at the table, something he took full advantage of. Although heads-up foe Fabien Dunlop held a commanding chip lead throughout the final table a confident Kelly knew in the final throws of the tournament his superior heads-up skills would pay dividends.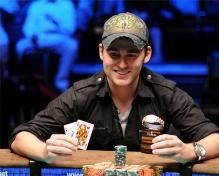 "I had to play tight early on" Kelly said. "Fabien had a big chip lead but I knew if I got heads-up with him I would do well because I am a better heads-up player. I thought if I got there with $400,000 in chips, that would be plenty. It's not my style to wait it out, but you have to do that sometimes."
After giving Dunlop enough rope to hang himself the final hand was Kelly's and another outstanding victory in the bag. The £136,803 he won for the performance was not only a massive result for J.P. but just rewards for a fantastic achievement.
Its perhaps a shame in a way for Kelly that James Akenhead has had such a high profile year, because it may have taken away some of the spotlight on what would otherwise have been considered one of the best performances by a Brit in many years. It didnt stop him, however, landing a deal with industry giant Pokerstars.
So now he's fulfilled all his potential where can the youngster go from here? Being a double bracelet winner at only 23 is a marvellous achievement and something many players will never experience, but this also means the pressure on Kelly next year will be massive. However, Kelly is mature beyond his years and if his performances in 2009 are anything to go by then J.P. Kelly will be a force to be reckoned with in 2010.