2009 in Review: A Year of Unlikely Victories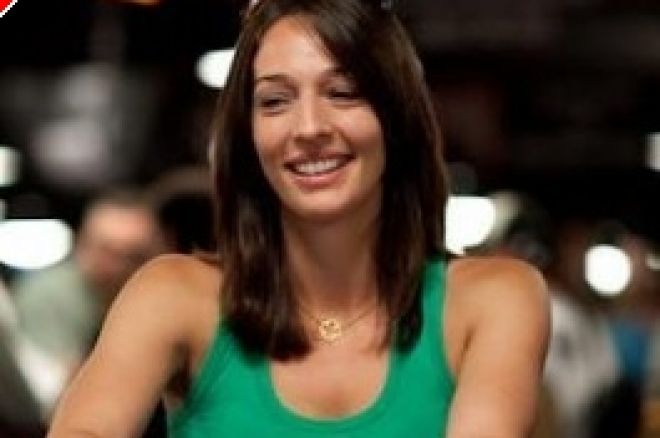 It's time to start looking back at the year that was 2009 and remind everyone of some of the bigger poker stories in the UK. We start with quite a heart warming recap of a year that saw some really unlikely but inspiring winners in 2009. Not only did we have some of our biggest names shining in 2009, we also had some of the classic underdog victories that we all love over here.
Aisling Collins Wins Womens World Open
The first of two stories we would label the 'Sky Poker Effect' as clearly in 2009 there was a correlation between working on Sky Poker and taking down big prize pools. Aisling Collins is better known to those of us in poker circles as the hard working producer on some of the hit programming from Sky Poker and also the girlfriend of online player Ben Turnstill. Despite never having played poker before working on the show, she was about to make a big impact in June.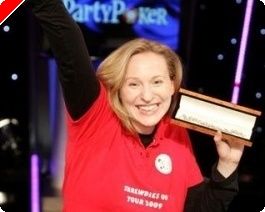 Clearly all those forced to watch Tony Kendall and co rabbit on about poker had an impact, because she was the suprise entrant, and winner, of the Party Poker Womens World Open. She worked her way through a tough line up that included Annette Obrestad, Liz Lieu, Jen Mason and Maria Demetriou, including battling back via a turbo second chance round, to smash and grab the title. In a truly fearless display of aggression which turned the head of Obrestad, she snatched the $50,000 first prize, she told us in her interview:
"The final was surreal, I was very calm, I had nothing to lose, there was no pressure any more, I hadn't lost any money. The other girls did have something to lose though, they had won their heats outright and had a few days to think about the money, but I was still on a rollercoaster ride, I had blagged my seat in the final and felt no pressure, I would be the one putting them to decisions not the other way around."
Kara Scott Comes 2nd in the Irish Open
Another prime example of the Sky Poker Effect, popular TV presenter Kara Scott continued to make waves for her prowess at the table, rather than in front of the camera. Ok, technically she isn't from the UK, she is Canadian, but she has lived here for years and is an honorary Brit in most of our eyes. Scott had already been impressing after winning the Sports Star Challenge and an impressive deep run in the 2008 WSOP Main Event, but what happened in Ireland surprised everyone.
Watched at the rail by her boyfriend, high stakes pro Brian Townsend, she not only went onto final the Irish Open Main Event, she very nearly won it. Scott held onto a big stack for the entire event and was one of the more aggressive players at the table. She eventually came second for a very impressive €312,600. This win really boosted her profile as a player, she has since gone on to cash for the second year in a row in the main event and became the new co host of High Stakes Poker.
Moormans Dad Wins GUKPT Manchester
When we all saw the name Simon Moorman at the top of the chip counts for the live updates for the Manchester leg of the Grosvenor UK Poker Tour in May, we assumed that it was just an administrative error. We all came to the same conclusion that it was in fact online poker legend Chris Moorman who was finally making his mark on the live poker scene, but we were wrong.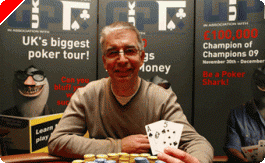 In fact, in one of the biggest shockers of the year, it was Mr Moorman senior, Simon Moorman, the father of the online star, who bulldozed his way to the GUKPT Manchester title and its £88,000 first prize. Simon, a recreational player who normally plays in $10 tournaments, had been bought into the event by his son as a birthday present. Amazingly he had only ever played live once before and didn't like it too much, but he has always played a high standard of bridge and clearly there is something in the Moorman genes, because he battered his way through the field and took no prisoners, he told us in our interview with him:
"There was no expectation on me, I didn't take myself seriously, I wasn't looking at the next payment level or had the pressure of doing it for a living, I was there to win and nothing else."
So there you have it, Chris Moorman may be the best online tournament player in the UK and even the world, but he isn't even the best player in his house.