The UK Poker Profile - Andrew Feldman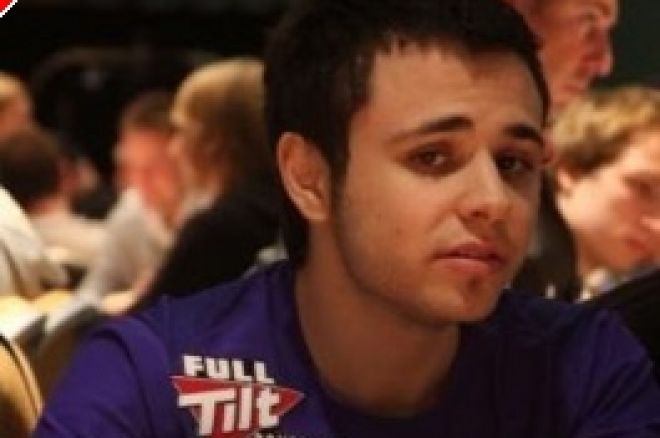 The story of the paperboy who won millions playing poker captured the nations attention back in March 2009, so the face of Andrew Feldman will be a familiar one to many. Now rather than delivering disposable prose, the former paperboy has been making a great deal of paper. While Feldman's career tournament earnings are not quite the £4million the Sun boasts, he is certainly earning more than £25 per week crunching the cash games online and has netted himself over $500,000 in tournament winnings in just two years.
Already established as one of the UK's fastest rising young poker stars with Full Tilt Poker sponsorship and cashes in the WSOP, the EPT and the Aussie Millions under his belt, Andrew is the youngest ever UK poker professional to make it to 'red pro' status on Full Tilt. The 21-year-old Londoner first came to the poker world's attention back in 2007 when he won $250,000 after taking down the 888.com UK Open – his first six figure career cash and to date still his biggest tournament win.
Feldman has been racking up quite a bit of television time recently with stints on the Party Poker European Open, the Party Poker Cash Den, the Poker Million and a much-publicised battle against arch-nemesis Luke '_FullFlush1_' Schwartz on the latest series of Late Night Poker.
While Luke may have bested him in that confrontation it is Feldman who scored the latest home run in the rivalry, bagging himself an invitation to star in the latest season of High Stakes Poker, which begins filming in early November at the Golden Nugget in downtown Las Vegas. In addition to being the first British player to feature on the hit show Feldman will also be the youngest, taking the accolade from current holder 2008 WSOP Champion Peter Eastgate. With stardom, or at least infamy assured courtesy of the cult kudos of High Stakes Poker, he's under no illusions that it will be an easy ride:
"Apparently I was recommended to the producer by none other than Tom 'Durrrr' Dwan. Maybe he thinks I'm good value, maybe he thinks I'll give action…I hope it's the latter. Last month I played the Full Tilt million dollar cash game, but this is going to be just as tough if not tougher!" confirmed Feldman.
Andrew's poker future is certainly looking like a bright one and it is surely just a matter of time until he takes down one of the international tournament scene's major titles. Expect to read about it here first when he does.