Pokerstars Launch UK and Ireland Poker Tour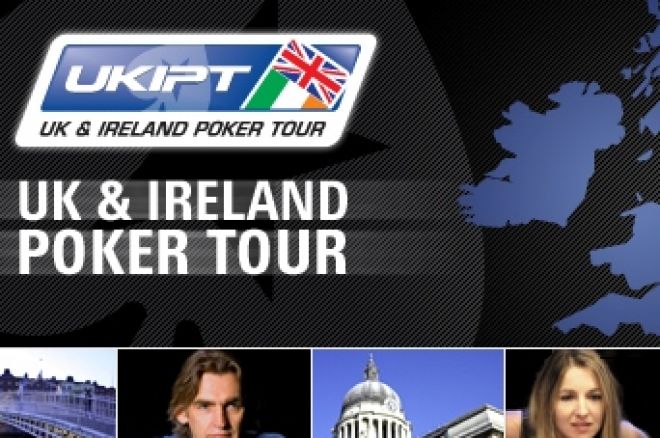 Fantastic news today from online poker giants Pokerstars, as they have unveiled details on their UK and Ireland Poker Tour (UKIPT). We had already heard on the grapevine that one was in the pipeline after it was announced they were sponsoring the Irish Poker Championships in Galway, and now the rest of the tour has been unveiled.
The tour will go to Ireland, England and Scotland staring in December and running throughout 2010. No surprise that Dusk Till Dawn in Nottingham is one of the key venues, as are the G Casinos in Coventry and Manchester. The grand final will be none other than the 2010 EPT London in October.
One of the things that immediately sticks out is the buy-in, as this looks set to be one of the more affordable tours in the UK with buy-ins as low as £500+£50 in some festivals. This no doubt is a reaction to just how well these mid stake events are doing on the UK circuit, but there are also higher buy-in events between £1000 and €2000, as well as of course the £5000 EPT main event. We expect that perhaps we could see some high profile 'High Roller' events on the tour, as has been the case in some of Pokerstars other localised poker tours. There will also be a leader board for the tour, with the overall point's winner getting a package into EPT London as well as packages for all of season 2.
This is brilliant news for UK Poker, Pokerstars are the industry leader for a reason and as well as a well organised tour, they will no doubt bring a huge number of online qualifiers to each and every event. Speaking of which, qualifiers for the Galway event in December are now running exclusively at Pokerstars.
This tour raises lots of interesting questions, one of which is what will this do to the landscape of live poker in the UK? This tour could be a massive shot in the arm for live poker in the UK and at the same time, could be pretty bad news for some of the other tours and festivals. Another question is will this tour be televised, because if so, we can expect to see some massive pro heavy fields and possibly a lot of new faces being tempted onto the live felt pretty soon. One thing is for sure, it will be a fantastic tour and we can't wait to find out more about it:
UKIPT Galway December 11-14 Radisson Hotel €2,000
UKIPT Manchester February 11-14, 2010 G Casino £500 + 50
UKIPT Coventry April 8-11, 2010 G Casino £500 + 50
UKIPT Nottingham May 13-16, 2010 Dusk Till Dawn £500 + 50
UKIPT Killarney June 24-27, 2010 Gleneagle Hotel €1,000 + 100
UKIPT Brighton July 15-18, 2010 Rendezvous Casino £1,000 + 100
UKIPT Scotland TBC TBC TBC
UKIPT Dublin September 9-12, 2010 Burlington Hotel €1,000 + 100
UKIPT London October 2-8, 2010 Metropole Hotel £5,000 + 300