Kevin O'Leary Wins Another Venetian Deepstack, UK Online Poker in Decline?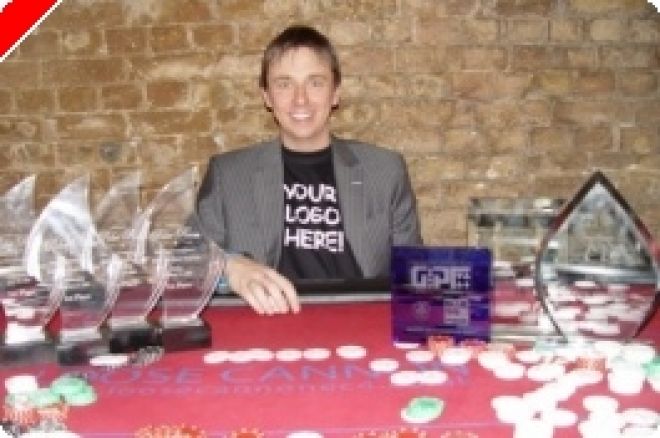 Kevin O'Leary Dominating the Venetian Deepstacks Again
Earlier this year we brought you the news that Londoner Kevin 'Lovejoy' O'Leary won the Player of the Series award at the Venetian Deepstack Extravaganza in Las Vegas. 9 Months on and he is poised to do the same again in their current festival, as he has won yet another event and made several deep finishes.
O'Leary won another $340 event this month for $26,960 which is amazingly his 5th title at the Venetian Deepstack Extravaganza since 2007, which is a record for the festival in itself. He has also won the Caesars Mega Stack Main Event in 2008, so he knows quite a bit about deep stack Las Vegas poker. With ten more days remaining in the popular poker festival, we might see the Brit make back to back player of the series wins in Las Vegas.
UK Online Poker Market to Decline?
According to top marketing group Mintel, online poker in the United Kingdom is about to go into decline. A recently published report has suggested that the UK market will decline by 7% this year, with gross gaming yield dropping from £265 million (In 2008) to £247 million this year. The market grew 74% between 2004 and 2007, but as a direct result of the recession player habits have changed and the average spend is down from £345 to £281. Other factors which have been sited are rakeback promotions, which have significantly minimised profit margins.
Matt King, of Mintel, commented, "Poker revenues have clearly peaked. The recession is the most obvious culprit, with around a third of poker players now playing less often or for lower stakes because of the economic downturn. However, there may be other inherent problems that the industry has to address. Rakeback promotions, for one thing, are minimising margins and this shows the emphasis is on customer numbers, not the profit generated per customer. Lack of time is another factor impacting on play, possibly suggesting work pressures in the current recession are having a toll on players' free time."
Other facts that have come out of the research include around half players play more than once a week, one third of players play more than one table at a time and live poker has noticeably suffered too.