Italians Take the Honours at IPT San Remo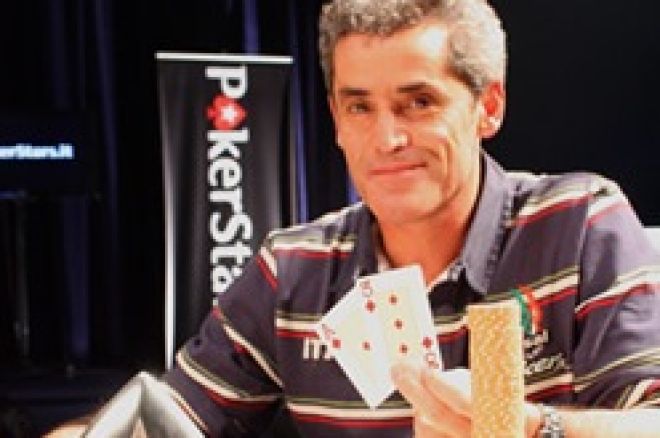 The 5th leg of the Italian Poker Tour (IPT) sponsored by Pokerstars.it has reached its conclusion in San Remo with Italian Giovanni Salvatore taking down the €150,000 first prize. The final table was nearly 24 hours long as the 37 year old battled back from a severe short stack to snatch the title from fellow Italian Umberto Pavoncello.
After some great results from visitors, including Matt Perrins of the UK taking down one of the legs, this was an almost exclusively Italian final table, the only visitor being Frenchman Christian Debeil (5thplace: € 31,000 ). In total 325 players from all over Europe played in the €2,200 main event generating a €630,500 prize pool.
The next stage takes place once again in San Remo from the 7th to 14th of December, with qualifiers taking place round the clock on Pokerstars.
IPT San Remo Final Table
1 Giovanni Salvatore €150,000
2 Umberto Pavoncello €85,000
3 Alessandro Pennisi €60,000
4 Mario Ristaldi €42,000
5 Christian Debeil €31,000
6 Gianbattista Sacchella €25,000
7 Sergio Castelluccio €20,000
8 Romolo Rosa €16,700