Win a Direct Seat to the Full Tilt Poker Million Final This Sunday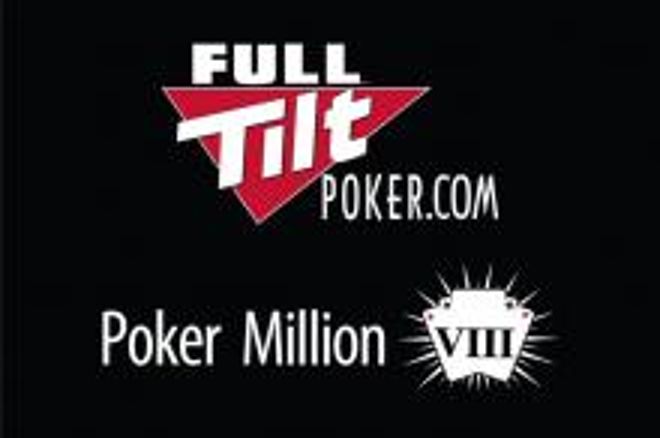 The Heats for the Full Tilt Poker Million may be over, but you can still get to the final table for free! That's because Full Tilt Poker is hosting a Parachute freeroll to win a direct seat to the live televised final in December.
It's one of the toughest finals ever assembled already, with James Akenhead, Luke 'Fullflush' Schwartz, Juha Helppi and Taylor Caby already confirmed for the final. The winner will walk away with $500,000.
But if you win the exclusive 5000 Full Tilt Point tournament on November 22 at 14:35 ET, you will guarantee yourself a minimum cash of $50,000 for coming seventh on the day. You start with 100,000 chips and the payouts are as follows:
Tournament Winner: $500,000
Tournament Runner Up: $250,000
Third Place: $200,000
Fourth Place: $150,000
Fifth Place: $100,000
Sixth Place: $75,000
Seventh Place: $50,000
There are also round one and round two feeders to the 5000 FTP tournament running, with the round one feeders being completely free and the round two being 200 FTPs. For more details, download Full Tilt Poker and check out the qualifying schedule. Also dont forget if you like freerolls, we are running some exclusive $1000 Full Tilt Freerolls right now.
FINAL TABLE LINE-UP AND CHIP COUNTS
1 Luke Schwartz 397,000
2 James Akenhead 338,000
3 Taylor Caby 202,000
4 Dag Martin Mikkelsen 160,000
5 Peter Vasiliou 154,000
6 Juha Helppi 149,000
7 Full Tilt online qualifier