Tom Dwan Invites Isildur1 to London, Ben Roberts Makes Masters Classic Final + more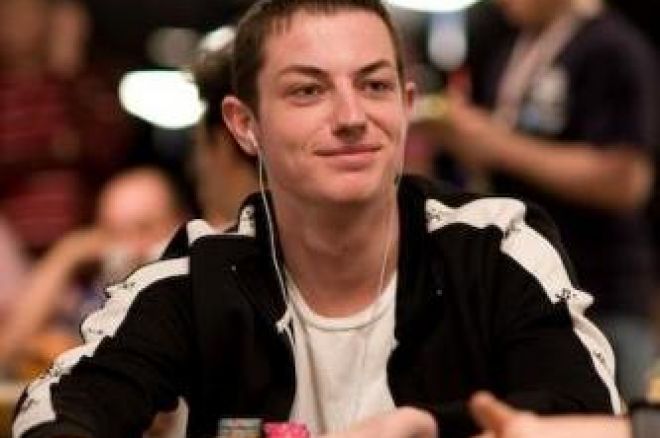 durrrr Issues Live Challenge to Isildur1
We told you earlier this week that the live version of the durrrr Million Dollar Challenge would take place next week in London, now we have heard a 4th guest has been invited. Dwan has issued the challenge to Isildur1, the online cash player based in Sweden who has recently took almost $4 million from Tom at the heads up cash tables on Full Tilt Poker.
Dwan said of the potential matchup at the Les Ambassadeurs club in Mayfair "We have had some tough games over the last few days and the action just keeps on coming," said Dwan. "I hope he can make it to London for the challenge so we can play some high stakes live games as well."
It's still unknown who exactly Isildur1 is but the Matchroom Poker produced show would be the perfect place to unveil him or her to the poker community. Eddie Hearn commented "The poker community seems to have stood still over the past few days to watch this epic on line match-up between Tom and Isildur1," said Eddie Hearn, managing director of Matchroom Sport. "We are hoping he can come out from behind his avatar and be part of TV history in London."
GUKPT Blackpool Day 1A Chip Counts
A much better attended affair in the making for the latest leg of the GUKPT Main Event in Blackpool, as 114 players sat down for day 1a. With Friday usually being the better attended of the two days on the tour, this should make for one of the biggest GUKPT events of the year. 32 players remain from day one, with Gerald David sitting at the top of the three with Ben Vinson, Mickey Wernick, Ganesh Reo, Iwan Jones and Michael Greco amongst the notables still in the hunt.
Top Ten Chip Counts Courtesy of Blue Square
Gerald David - 100,775
Benjamin Vinson - 77,675
Kyriacos Dionysiou - 77,275
Michael Fletcher - 59,300
John Hare - 49,100
Wasim Akhtar - 47,925
Christopher Odonnell - 47,325
Allan Mclean - 46,025
Andrew Seden - 44,350
Michael Taylor - 41,400
Ben Roberts Makes Amsterdam Masters Classic Final
Over in Holland the final table of one very popular event with UK players is about to begin, with a top UK legend still in the mix in the Amsterdam Masters Classic. Ben Roberts will have some catching up to do today as the second shortest stack at the table, but will no doubt be fighting to the bitter end to snatch this prestigious title today.
Masters Classic Final Table
Andras Nemeth 910000
Kristoffer Thorsson 804000
Tim van de Riet 575000
Nicklas Mattson Saarisilta 429000
Thierry van den Berg 410000
Fatima Moreira de Melo 389000
Kenny Hallaert 388000
Ben Roberts 157000
Saydam Ozgür 131000
Ed Note: There is a new kid on the block and its name is Winner Poker. This new poker room are offering Pokernews players $56,000 in freerolls, check out the Winner Poker Freeroll Page for more info.