Durrrr Million Dollar Challenge Review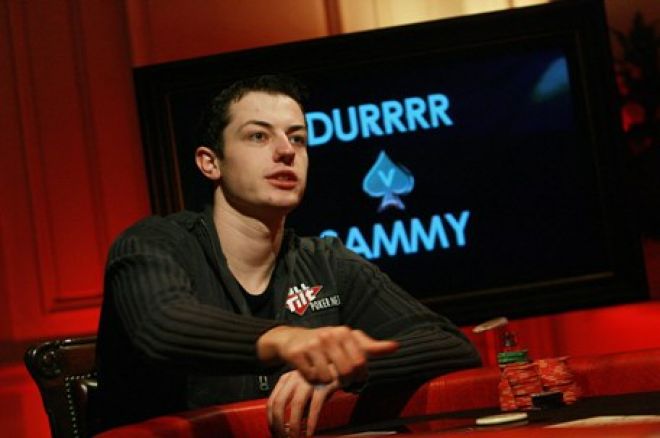 Last week, Tom 'durrrr' Dwan came to London to play in three live versions of his infamous Million Dollar Challenge. Three heads up no limit or PLO cash games against three high stakes specialists, all in front of the Matchroom TV Cameras in the Les Ambassadeurs club in London.
His first opponent was Italian Marcello "luckexpress" Marigliano who came to the table with $250,000 and sat down for a 12 hour match, which was predominantly no limit but ended with a little PLO. It was a very fast paced and aggressive game, with Dwan taking down more pots but the Italian winning the bigger pots. Despite such a high octane affair, it was almost a stalemate, with Marcello ended the day with a relatively small profit of $22,500, Dwan later commented:
"It was a really aggressive match. There was a time when Marcello folded 20 hands in a row then the next hand he picked up a gutshot and decided to win the 150k out there. But he made two really good reads and without either one of them he ends up down 50k or so but instead he's up. They were key hands really and there were some other big hands but it was an interesting match – of course I wish I'd won. It's so crazy that at the end there was just a 25k difference in the end – that's absurd. It's so unlikely that one of us didn't lose 500k."
Dwan fought back the next day with a 12 hour winning session against one of his more regular rivals, Ilari 'Ziigmund' Sahamies. This was an entirely pot limit Omaha affair and finally UK TV audiences will be treated to seeing the four card version of the game in action.
So how does one prepare for a 12 hour session with one of the best PLO specialists in the world? By playing a 12 hour session online. Dwan got little or no sleep going into this match after playing a big online sensation isldur1 online the night before. Amazingly he managed to walk away from the session $68,000 better off, despite having been down around $250,000 at one point, but going ahead after winning a $512k pot.
"It was a tough game but a great one at the same time," said Dwan. "There were some huge pots and in the end it could've gone either way really but after losing out against Marcello I'm delighted to have won today and I'm looking forward to taking on Sammy tomorrow.I was a pretty tired after playing 12 hour the night before on Full Tilt, but I think the fact I was playing Ziigmund and that the challenge is an important one helped me through."
So it was 1-1 with durrrr ahead overall and the spectacle ended with what many would be a walkover, as Dwan faced businessman Sammy 'Any Two' George. But was it the one sided massacre that a lot of experts predicted?
Well....yes.
Sammy was forced to rebuy early when his ace king walked right into the aces of Dwan. The hand that really will have people talking for years to come is when Dwan moved all in for $400,000 with 7-2 against the two pair of Sammy, which amazingly he folded and Dwan showed the bluff. It takes either a special or very lucky person to try and bluff Sammy George off two pair (Or middle pair for that matter) and the Londoner was forced to rebuy again. In just under 500 hands, Dwan had scalped Sammy for $750,000.
"I don't think I played too well today, I just think I happened to get a bunch of hands, like I don't think Sammy played badly he just happened to be on the wrong side of some tough spots," said Durrrr. "It's easy to look like a genius when you have the best hand every time, and easy to not look like one when you get beat every hand."
"I don't feel that I could have played those hands any better," said George. " The game was in his favour, he was hitting cards and rivering cards but I respect Tom a lot and always will and we'll play many more times. He's one of the best in the world and I think he's up there with Phil Ivey and Patrick Antonius. I took on the challenge and I think when people see the show they will have a different opinion of me from what they had before."
"The last three days has been a rollercoaster of swings and emotions at the Full Tilt Poker Durrrr Million Dollar Challenge," said Eddie Hearn, managing director of tournament organisers Matchroom Sport. "Every match brought something different to the table and the Sammy George encounter was a real battle. To be fair to Sammy he played some great poker and he played some great poker but Tom was faultless and that's why he is the best player in the world. All-in-all, the event was a huge success and we are already in talks to take the challenge to the States early next year."
Images Courtesy of Matchroom Poker/John Macdonald-Fulton