GUKPT Blackpool Main Event Begins Today, Beth Shak in UK Newspaper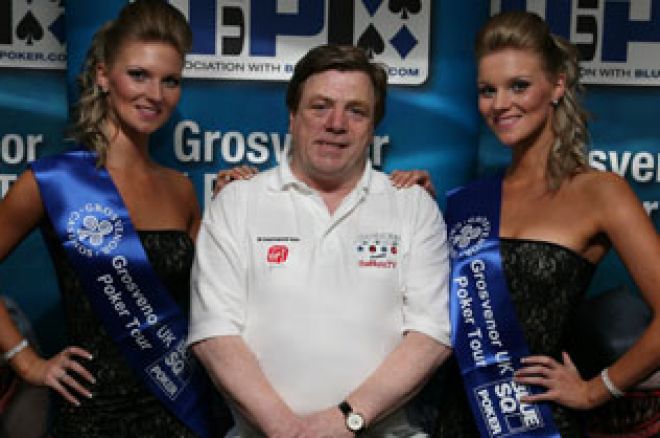 GUKPT Blackpool Main Event Today
The 9th Grosvenor UK Poker Tour main event of the year begins today in Blackpool. Last year Brian Clarke pulled off one of the most heart warming and shock results of 2008 when he battled back from a severe short stack to capture the title and £95,000 first prize.
It will be interesting to see just how busy this main event will be, because it is one of the more popular legs of the tour but the most recent legs in Thanet, Cardiff and Newcastle have had much smaller fields. Add on to that the also very popular Masters Classic Festival in Amsterdam at the same time and it could have a knock on effect on the numbers. But with the player of the year title being hotly contested and a seat in the champion of champions event, no doubt we will see plenty of big names in Blackpool this weekend regardless.
Picture courtesy of the GUKPT
Beth Shak in the News of the World
Once again poker found itself in the British tabloids and once again.....well it was barely about poker at all. This time American Beth Shak found herself doing a glamour shoot for the News of the World and rather than ask her much about the game itself, they resorted to the usual references to strip poker (In fairness, she was dressed like she was half way through a game). Such pearls of wisdom included:
NOTW: Imagine we're playing strip poker again. NotW is holding a pair of eights, nothing more. How do we bluff our way into getting you to strip off?
Beth Shak: Honestly, what do you look like? I'm not ashamed of my body. If it's in good jest, you never know. By the way, I may be holding 2 over cards and you may be stripping off.
I for one was rather disappointed that they didn't ask her anything about reverse implied odds, metagame or independent chip models, I guess they didn't have any extra space. You can see the interview yourself here.