Ben Grundy Up $7.8 Million at PLO, Irish Open Venue Announced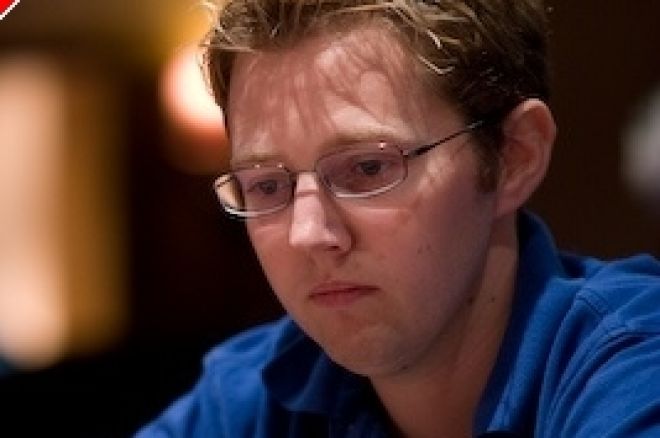 Ben Grundy Posts Sick Graph.....again
It is quite frankly amazing how UK pro Ben Grundy can often stay under the radar like he does when he is clearly one of the sickest online players in the world. The online PLO specialist known as the Milkybarkid has once again reminded us why he is one of the best Omaha players in the world, by posting his lifetime PLO graph.
Over 320,000 hands he is up $7.8 million, with an average winrate of nearly $5,400 a day. For such a high variance game, it is amazing how the upwards curvature on his graph is so steady. He is taking the rest of the year off and has already set his sights on reaching $10 million in career earnings next year.
Amazingly he also blogged that he would like to 'try and not play so bad so often' in 2010 – with a graph like that I think we all wish we could play as bad as Ben Grundy.
PaddyPower Announce 2010 Irish Open Venue
More news announced about the Paddy Power Poker Irish Open, which will be making its second appearance at the Burlington Hotel in Dublin. The 4-star hotel hosted the event in 2007 when Neil Channing took the honours. You can get a special room rate of €69 including breakfast for the event when you quote "IO 2010 – Irish Open".
"We are delighted to return to the Burlington Hotel; everyone loved the venue in 2007 and we're expecting a similar reaction in 2010," said Paddy Power, Communications Manager for Paddy Power Poker. "The tournament room will be as well-presented as usual and with play located in the heart of Dublin, visitors to our lovely city can take in all the sights-and-sounds of one of Europe's favourite locations, just minutes from the tables!"
Want even more UK Pokernews? Join our UK Pokernews Facebook Page today!