James Akenhead on Poker After Dark, Mad Marty Hosts Manchester United Event + more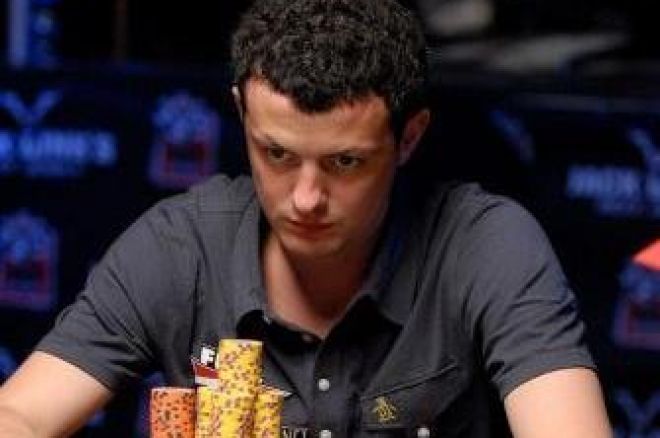 James Akenhead on Poker After Dark
What a ride it has been for James Akenhead since he made the World Series of Poker Main Event Final table and now what a great start to his return to Vegas by playing a high profile US TV tournament. Since making the November Nine Akenhead has gone on to make the final table of both the WSOPE Main Event and the Poker Million, now hopefully he can add this TV event to his list of accolades, we'll find out whether he was successful later in the year.
Man Utd and Mad Marty
Mad Marty Wilson could make an insurance seminar seem fun, so when he told us about a once in a lifetime promotion that included him in some way, we had to listen. The legendary UK yarn spinner is hosting a 'money can't buy' event where 6 lucky players will go to see Manchester United play Everton at Old Trafford on the 21st of November. They will receive an all expenses package that includes accommodation, champagne, canapés, food and also the chance to meet a Manchester United legend. Afterwards they will be whisked off to the Circus Casino in Manchester to play a one table STT to win $200, a trophy and be crowned what Marty called the Poker Premier League Champion (Not sure the guys who produce the Party Poker show of a similar name, but Marty works for them so we are sure its ok).
A $10 rebuy competition will take place on the Circuspoker skin at the 7th of November at 8pm to award the lucky six winners.
Late Night Poker Final Continues Next Week
We didn't realise that yesterdays Late Night Poker Final Table on Channel 4 was in fact a two parter, so we still have no idea who emerged the champion. The only thing we know for sure is that Luke Schwartz won't be, because he was the only player to get eliminated last night. Right now UK star Sam Trickett has got off to a good start and online qualifier Timothy West is currently topping the chip counts. You can watch it again using the Channel 4 On Demand feature.