World Heads Up Championships Update, DTD add Monte Carlo Seats to Weekly Rebuy + more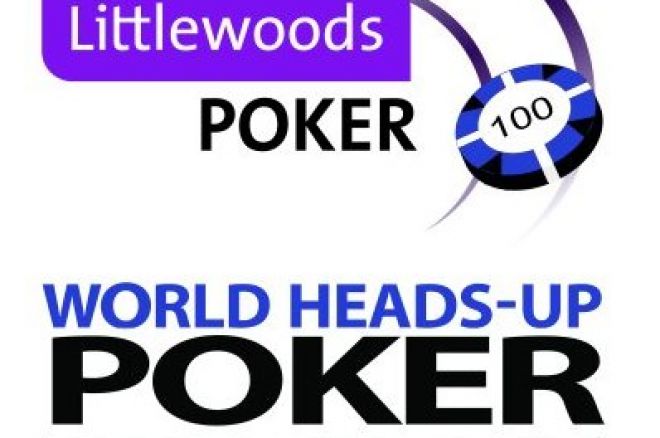 World Heads Up Championship Update
We have got to round three of the World Heads Up Championships at the Vic in London. 40 players in total entered the event and we have already lost big names including Roland De Wolfe, Michael Greco, Andrew Feldman, Marc Goodwin, Roberto Romanello and Teddy Sheringham. There are still plenty of big names left who will be after the first prize of £65,000. You can view all the action via a live webcast from today, which will include guest commentators Stuart Rutter, Paul Zimbler, Neil Channing and more.
WHUPC Round Three
VICTOR V. will play JAN TEILHOF
ROBERT PRICE (ENGLAND) will play THOR DREXEL
RICHARD GRYKO (ENGLAND) will play PAUL ZIMBLER (ENGLAND)
SOREL MIZZI will play BAMBOS XANTHOS (GREECE)
BRYAN PELLEGRINO (ITALY) will play LAURENCE HOUGHTON (ENGLAND)
STEVEN WILMOT (ENGLAND) will play TONY CASCARINO
KEITH HAWKINS (ENGLAND) will play JAMES MITCHELL (ENGLAND)
ALBERT IVERSEN will play DARIO MINIERI (ITALY)
DTD Add 6 Monte Carlo Seats to Weekly Rebuy
In the news for the third time this week and rightly so, as the groundbreaking club Dusk Till Dawn have announced one of the best value live promotions of the year. Following the massive success of the 20Twenty Weekend the club are celebrating by adding 6 seats to their Monte Carlo deep stack event in December to the weekly £30 rebuy event. Every Tuesday at 8pm for the next six weeks, not only will the prize pool be guaranteed at £3500 but a seat worth £1090 will go to the winner.
Just to remind you that the Monte Carlo is a £250,000 guaranteed tournament with 30,000 chips and 60 minute clock, which takes place on Friday December 18th. This is once again another unique innovation that puts DTD light years ahead of the competition and no doubt we will see some big numbers for the £30 rebuy in the coming weeks.
UK Pokernews on Facebook
If you want to get an inside track on all the latest poker news, be privy to some exclusive promotions or just fancy poking us, then you should join the UK Pokernews Facebook Page. We have just passed the 600 fan mark and we have something special lined up for when we reach 1000 fans. So join up today and you will find out all the news and about all our promotions before anyone else.