Sky Poker Counts Down to its 200 Millionth Hand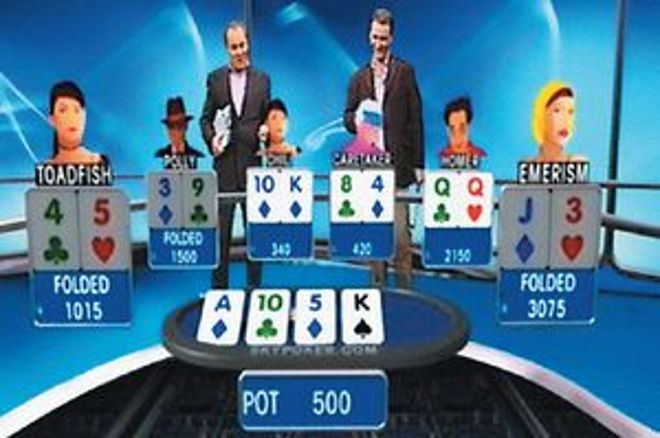 Sky Poker are about to celebrate a huge milestone, as the interactive TV station and poker room are poised to deal their 2 millionth hand.
The winner of Sky Poker's 200 millionth hand will either win 200 times the big blind as a cash bonus if the hand is dealt on a cash table, or 200 times the tournament entry fee if they are playing a multi-table or sit 'n' go tournament. In addition, the winner will receive £200 in their Sky Poker account, a seat in the first leg of the Sky Poker Tour, which will be held in Manchester on November 7th, a free seat to the Sky Poker Bounty Hunter tournament, a free seat to the Sunday Open and a free seat to the Sky Poker Primo tournament. In addition to the bonuses and seats for the winner of the 200 millionth hand, all other players at the table who are dealt hole cards at the start of the hand will be rewarded with £200 each.
"We are proud that after having launched in 2007 we are about to deal our 200 millionth hand," said Des Duffy, head of poker at Sky Poker. "There are some great stories in all these hands that have been played, but what we feel is important is that we have provided an accessible, educational and entertaining environment for people to enjoy playing poker. We look forward to that continuing for another 200 million hands and beyond."
Don't forget that on your way to claiming that 2 millionth hand you can work off an impressive £500 sign up bonus, only at Sky Poker.