Markus Sippe Wins Recording Breaking BoylePoker International Poker Open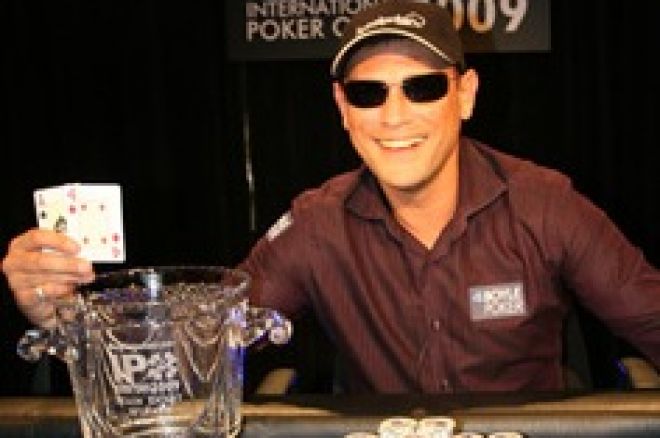 Last weekend the BoylePoker International Poker Open celebrated a third successful outing and once again smashed their own record for most attended tournament in Europe. 1440 players from all over Europe embarked on the three day event at the Regency Hotel in Dublin for one of the most fun packed and busiest tournaments of the year, with a host of well known names joining the up and coming amateurs for the $250 main event. Neil Channing, Padraig Parkinson, Andy Black, Marty Smyth, Surinder Sunar, Fintan Gavin and Simon Trumper amongst the stars that sat down to play over the weekend.
Although more than 18 countries were represented and a third of the field from France, it was a superb showing for the host nation with 7 of the 9 final table stars coming from Ireland. Despite such a strong showing from the locals, it was to be German born Luxemborg resident Markus Sippe who was to take down the $62,250 first prize after a short heads up match with Jay Renehan. He said after the victory "I hope to come back next year and do even better!"
Paul Spillane, head of poker at boylepoker.com said, "This year's International Poker Open was another great success, breaking last year's record by a further 140 players. The event is proving more and more popular every year, among all levels of players. There was a great atmosphere throughout the entire weekend, and everyone appeared to be enjoying themselves at the tables. Once again, the event's success can be attributed to the hard work of everyone on the team, and of course the infectious enthusiasm of those who took part. The IPO has become an unmissable event on any poker lover's calendar, and we are already excited about the next one."
As are we, this writer was fortunate enough to have been in attendance all weekend at the IPO it was one of the most atmospheric and well organised events I have ever been to – especially considering there were 1440 players many of whom were not too familiar with live poker, it seemed to go without a hitch. I will be posting a trip report later on this week that will explain just why this will be the 'must go to' event of 2010.
1 Markus Sippe $62250
2 Jay Renehan $47490
3 Mark Troy $33208
4 Cat O'Neill $24736
5 Gary Cavazza $19425
6 Colin Rutherford $16187
7 Stephen Egan $12950
8 Sean Venny $9712
9 Martin Dunne $6335