The London Poker Circuit Returns, GUKPT Thanet Begins + more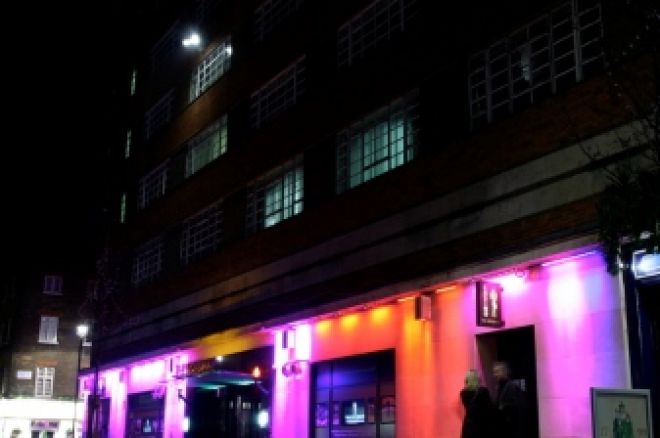 The London Poker Circuit Returns
News now from the soap opera that is the London Poker Circuit with the announcement that they are returning to the live poker scene. You may recall less than a month ago they announced they were closing down and now they have unveiled they are back for another crack at the whip at a new venue. They will now be a regular fixture at the Sportsman Casino in Marble Arch, starting with their 'Fifty Fifty' one day event on the 23rd of October. The first big and welcome change is that the prizepool is guaranteed, at £5000 for this £50+£15 plus one rebuy and one add on event. The second big change is that now that the event is in a casino, rather than a hotel, they can now host cash games. They will also be holding a super stack main event starting in 2010, which will be £300+£30 with a 15000 starting stack.
No doubt changes will be made again, because this is a tour that has had more facelifts than Burt Reynolds, but although they might be flaky in that respect, the customer feedback from those who have played in these events has been superb and the people involved have worked really hard, so we really hope the London Poker Circuit can finally find their place on the UK circuit.
GUKPT Thanet is Underway
Leg 8 of the Grosvenor UK Poker Tour is now underway in Kent, for its second outing in the Isle of Thanet. Last year Andrew Teng defeated Jamie Brown heads up for the title and this year's festival looks set to be very exciting. Its a £300 Double Chance Event tonight followed by a £100 PLO Rebuy tomorrow, with the £1000+£60 main event starting on Thursday.
William Hill Golf Day Bounty
A nice looking special tournament from William Hill this evening. How do you fancy winning a golf day with England legend Trevor Stevens? Tonight at 8pm there is a special $20 bounty tournament, the winner of which will win this once in a lifetime prize as well as the normal prize money distribution. Not only that, but William Hill are adding $250 too as well as putting bounties on the following players:
Golf Legend Sam Torrence 'SamTorrence' to win his signed book
Trevor Steven 'TrevorStevens' to win a signed England shirt
City Am's infamous insider tipster, 'CityInsider' and win $50 to your William Hill account
William Hills poker pro Julian Thew ' julianthew09', and win $50 to your William Hill account
The Tournament can be found under 'WH Exclusive'
Name – City AM bounty special
Wed 14th October, 20:00
$20+2
Password – cityam1