Kara Scott Linked with High Stakes Poker Job + more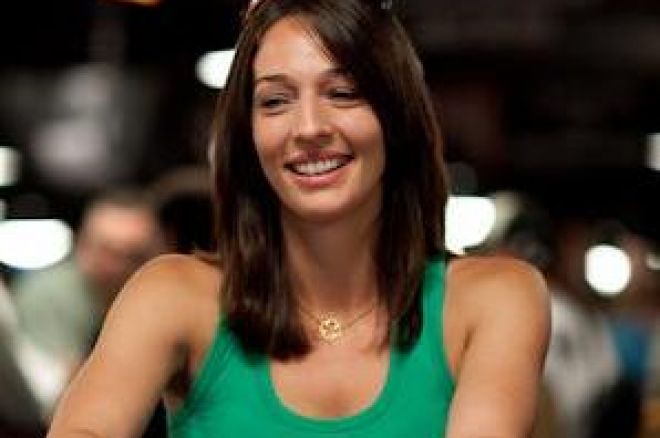 Kara Scott Linked with High Stakes Poker?
UK based poker presenter Kara Scott is being heavily linked to replace AJ Benza on the new series of High Stakes Poker, to join Gabe Kaplan in the commentary booth. GSN were supposed to have announced a new presenter by now, but are still a few weeks away from confirming who it is. On the one hand it would seem unlikely, as Kara has recently been working with Matchroom on some of their UK based shows, but on the other she has close ties with the shows new sponsor Pokerstars, so it's not out of the question.
Matt Perrins Wins Sunday Brawl
Bridging the gap between live and online form, Matt Perrins of Manchester took down the Full Tilt Poker Sunday Brawl over the weekend. The young UK star made a name for himself earlier this year when he won the Italian Poker Tour Venice Leg for €200,000 and now he has done the double and took down an online major, which netted him $105,000.
Students Gambling Loans Away
UK students are the new highest area of concern on the GamCare problem gambling list, it has been revealed this week. More than a third of the people they deal with are aged 18-25 and students are increasingly using their student loans to gamble with. Poker has been flagged in particular as a cause, because of its media presence and appealing promotions, and students are seeing it as an alternative to a part time job.
If you are having a hard time controlling your urge to gamble, then go to www.gamcare.org.uk for some free advice.
PaddyPower Irish Winter Festival Online
You might be missing out on the Irish Winter Festival in Dublin later on this week, but Paddy Power Poker will be running an online series to complement the festival at the same time. These will be a series of money added and freeroll events, with the password to each event being posted on the Paddy Power Blog.
"Even though our main focus of attention this weekend will be the live event of the season, the Irish Winter Festival, we'd never forget our loyal online players" said Paddy Power, Communications Manager for Paddy Power Poker. "The IWF Online allows players to take part in what will be a great weekend of poker, both online and off, and take advantage of the cash we're adding to each tournament!"
You can also watch a live stream of the actual Irish Winter Festival from October 23rd at the Paddy Power Blog.