IPT San Remo Preview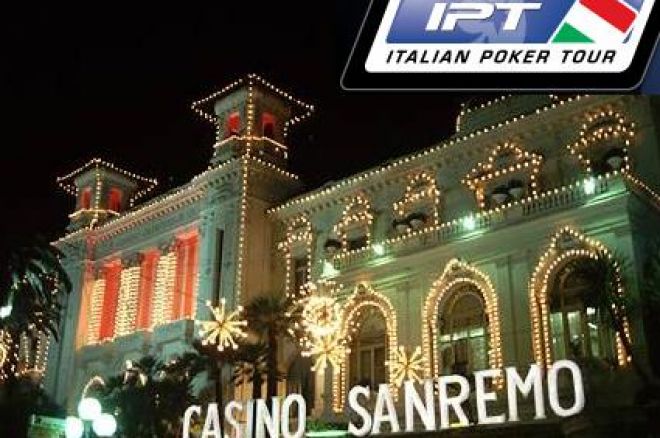 The 5th leg of the Pokerstars Italian Poker Tour (IPT) is about to take place in San Remo from November 9th to 16th. The tour has already attracted huge numbers, including many from outside Italy, and a lot of visiting players have walked away with the title including Matt Perrins from Manchester.
The tour is averaging around 350 players per event and big names including Luca Pagano, Dario Minieri for the 'Team PokerStars Pro' and Max Pescatori. This next event takes place at the classy and spacious Casino San Remo. Another 4 events will follow, with a grand finale once again in San Remo in April.
You can still qualify for these events on Pokerstars and the San Remo schedule includes a €230+€30 satellite on November 9th, the 4 day €2000+€200 main event starts on the 12th of November with a televised final table on the 16th and finally as always, there is a €10000+€500 high rollers event on the 15th.