Marco Figuccia Wins IPT Nova Gorica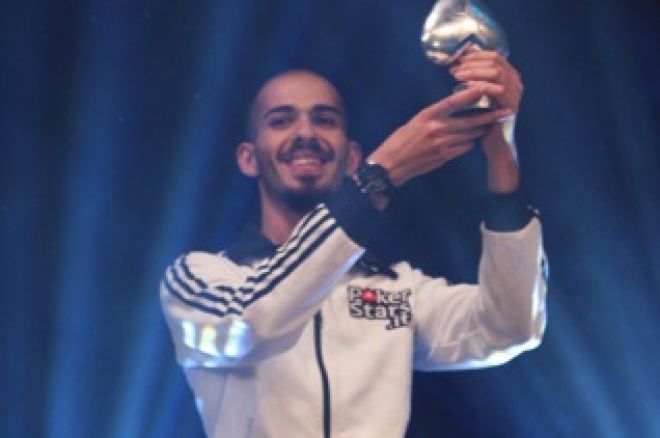 The latest leg of the Pokerstars Italian Poker Tour, the news tour which made a star of UK player Matt Perrins, has concluded its latest leg in Nova Gorica. After visiting nations taking home the title the last two times, this time it was a home win as Italian Marco Figuccia defeated Marco Pistilli for the €160,000 first prize., after a gruelling two hour heads up match.
Two nearly consecutive decisive hands came at 1 am: Pistilli pushes his entire stack all in with KdKc and Figuccia, who was chip leader going into the final day, insta called with AdQs hitting the A at the flop and the Q on the river reducing the chances of Pistilli winning the final match. Only a few hands later, Pistilli shoves his stack with Ac7h against the QcJd of Figuccia, once again the flop did not favor Pistilli with a Qs2sKs, a 9d on turn and a 6d on the river. And with that Italy had reclaimed the IPT trophy, and Figuccia became €160,000.00 richer.
332 players played the main event (€2200 buy-in) which included Team PokerStars Pro Members Luca Pagano and Dario Minieri, and others such as Cristiano Blanco. IPT is now moving once again towards the west coast to Sanremo, where the Casino will host the fifth Italian Poker Tour event, November 9 to 16, with satellites running on Pokerstars.