Huge Weekend of Live Poker in the UK and Ireland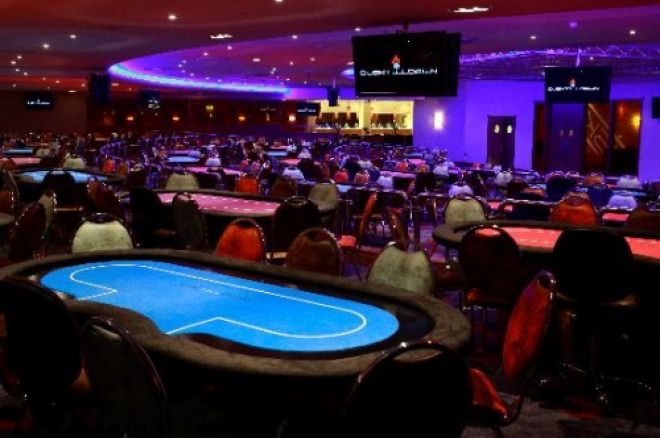 This weekend is yet another incredibly busy weekend for live poker in the UK and Ireland, with festivals to suit all levels within travelling distance of just about everyone. Normally at this juncture we would suggest that the fields will be reduced because of the sheer number of tournaments taking place, but recent evidence has suggested that isn't necessarily the case and we can expect some packed houses over the weekend.
At the Harbourside Casino in Bristol we have the final leg of the British Masters Poker Tour. The two day £500+£50 main event takes place on Saturday at 3pm. There is also a £200+£20 side event tonight with a £100+£10 event on Sunday.
Over in Bolton, the Amateur Poker Association & Tour (APAT) are hosting their annual English Amateur Poker Championship event. This, as always, was a very early sell out, such is the enthusiasm for these APAT events. It's a £75 deepstack event which starts on Saturday at the Grosvenor Casino in Bolton.
Over at the Citywest in Dublin is the Paddy Power Poker Irish Winter Festival. The three day €1,500+€150 main event starts on Saturday, with a €150+€15 satellite the evening before. There is also a 2 day €500+€50 side event on Sunday and a one day €300+€30 Omaha/Hold'em round of each event on the Monday to round things off.
Back in London at the Vic we see the start of the Littlewoods Poker Sponsored World Headsup Poker Championships. The actual heads up tournament doesn't start until Tuesday, but a full week of poker begins tomorrow with a £500 event at 7.00pm and a £300 on Sunday at 6.00pm.
Also in London is the quick return of the London Poker Circuit, who have a £5,000 guaranteed £50, one rebuy and one addon, event at the Sportsman tonight at 7.30pm.
Finally over at Dusk Till Dawn in Nottingham its the start of a new monthly festival which looks like it will be a big favourite amongst UK players. The 20Twenty weekend will see two identical one day main events on Saturday and Sunday at 2.00pm. Both £112 events have a £20,000 guarantee and a 10,000 starting stack, with a cap at 270 players each day. The popularity of the monthly deepstack events coupled with the lower buyin here suggest that the 20Twenty will be a regular fixture on the UK calendar.