DTD 20Twenty Weekend Here to Stay, Broadway Festival Announced + more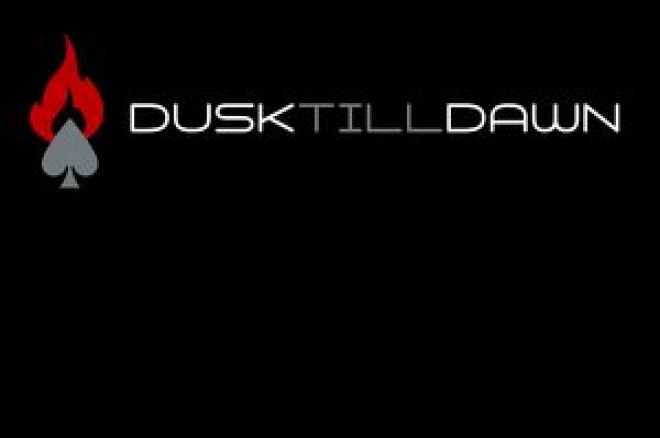 DTD 20Twenty Weekend A Permanent Fixture
We already told you this week what a huge success the Dusk Till Dawn 20Twenty Weekend was last weekend, as both mirror £100 main events sold out way ahead of schedule. Now Simon Trumper has confirmed on all the popular UK poker forums that the event is here to stay as a monthly fixture on the UK calendar throughout 2010.
"Players had travelled from a radius of 100 miles proving the demand for affordable deepstack poker was higher than we thought and with an average first prize equivalent to 88 x the buy in it looks like the 20twenty will continue to sell out."
"Nearly 1100 players visited Dusk Till Dawn this weekend and so we are delighted to announce that the 20twenty will be taking place the third weekend of each month in the 2010 calendar."
The next event is scheduled for the 21st and 22nd of November and the club advises you buy in well in advance if you want to attend. With the resounding success of this event and their regular £300 deepstack main event, it suggests what many of us have been thinking for a while now, that the UK poker community crave well structured, good value and affordable poker.
Broadway Festival Announced
The popular Broadway Casino in Birmingham have announced another Broadway Festival scheduled for next month. A full week of poker starting on the 1st of November culminates in a £1000+£60 main event with two starting days (Thursday 5th and Friday 6th) and a 15,000 starting stack, with a guarantee of £100,000.
There is also a £55 10 seat guaranteed satellite to the main event on Sunday and a range of side events between £55 and £330 to suit all levels throughout the week. You can see the schedule in full at the Broadway Website.
Poker Goes to the Dogs
Our good friends at the UK Low Stakes Poker Players Alliance are running a low stakes poker tour that reminds us about what a fun loving and social game poker can be. The latest leg of the UK Low Stakes Poker Tour brings together two leisure activities that go hand in hand, poker and greyhound racing. On the 28th of November at Harlow Hounds Members Club at Harlow Stadium, they are running £25 no reg fee event with a generous 6000+2000 starting stack. So if you bust early you can go downstairs and place a bet on the dogs and even if you go deep, you can place a bet from the poker table. Check out the UK Low Stakes Poker Tour Website for more details.