British Masters, Dusk Till Dawn and APAT Results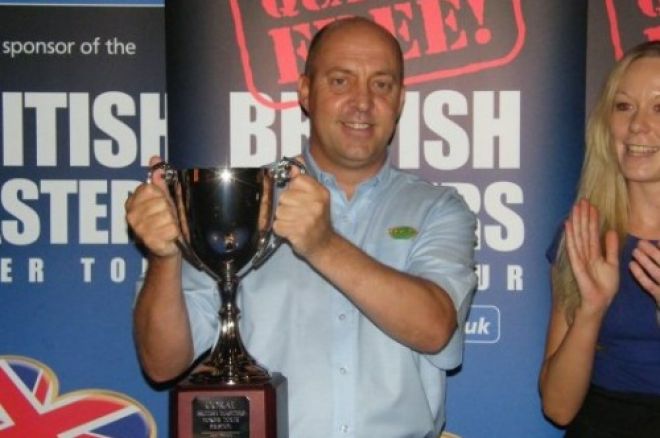 John Gardner Wins British Masters Bristol
After some disappointing attendances throughout the year, the final leg of the British Masters Poker Tour went off with a real bang in Bristol. The Harbourside Casino was the venue for the 6th stop of the year and an impressive 150 players attended the £500 main event, creating a £76,000 prize pool. The eventual winner was John Gardner, who defeated a final table that included top female player India Storrar and defending champion Neil Blatchly on his way to the title. However Richard Lewis walked away with the most money after a deal that saw the final three play for the trophy:
1st.....£13,500.....John Gardner
2nd.....£20,000....Richard Lewis
3rd.....£16,500.....Chris Brice
4th.....£6,250.......Tom Piccirilli
5th.....£4,200......Adrian Pound
6th.....£3,050......Trevor Pearson
7th.....£2,350......Ady Eaton
8th.....£1,900.......Neil Blatchly
9th.....£1,600.......India Storrar
What's next for the tour? Well now comes a special single table tournament that will see all the former champions, a league winner and an online winner battle for a £10,000 sponsorship package. Hopefully we will see the tour return in 2010 and thankfully a very well attended final leg might make sure that happens.
Picture Courtesy of AWorldOfPoker
DTD 20Twenty Weekend a Massive Success
We predicted last week that the Dusk Till Dawn 20Twenty Weekend would be popular, with two one day deepstack £100 freezeouts with £20,000 guarantees – we were right. Both days were sold out way before the first hand was dealt and the alternates lists were heaving. 283 and 280 players respectively on Saturday and Sunday, which is staggering when you consider how many live poker events were taking place over the weekend.
The winner on Saturday was James 'BookieBasher' Moult who was coming off the back of a huge payday at the English Poker Open here last month and scooped £9214 for his efforts. On Sunday Fraser Bain pocketed £8661 for pulling off the very same feat. A prize of about £9000 for a £100 tournament is something pretty special and no doubt this event is here to stay. How lucky is anyone within driving distance of DTD, having without doubt the best value £100 and £300 monthly competitions in the country each and every month on their doorstop?
Pictures Courtesy of BlondePoker
John Kay Wins APAT English Amateur Championships
Yet another packed house this weekend, this time at the Grosvenor Casino in Bolton for the Amateur Poker Association & Tour (APAT) English Amateur Poker Championship. Players from all over the UK came for this event but it would be local boy John Kay of Bolton who took down the honours, which included a £3,500 first prize and a seat in the GUKPT Champion of Champions Event at the end of the year.