Catman's Column - They Think its All Over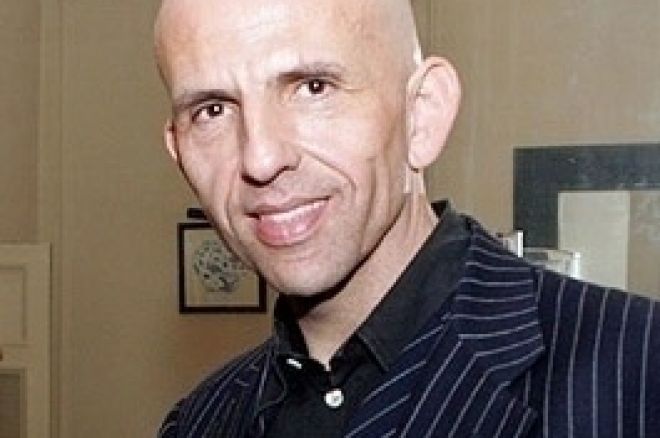 Just when you think it is all over, there is a bolt of thunder and the Devil pop's out of the closet. London has seen more poker action than a Vicar has seen choirboys. The great news for poker was an up and coming Rookie knocked seven bells out of the pro's to win the PKR Heads Up Grand Slam. Great more fish for poker and a reason for poker companies to think more about sponsoring up and coming players. (Ed Note: Hardly a rookie or a fish having won the APPT High Rollers event Catman, do a Hendon Mob search FFS)
It's all about crossing boundaries and many have been crossed in the last two weeks, boundaries in entertainment, boundaries in glamour, and boundaries of decency that really should never be crossed. One step too far, was a publicity stunt featuring Phil Hellmuth posing Naked for a huge American magazine. The picture also starred Jennifer Harman a heroine of mine and very cool in the picture, Scotty Nguyen probably pissed and Daniel Negreanu pure genius and looking very cute. Call me gay anytime you like, but maybe Gus or Patrick should have played body double for Phil in one of the worst publicity pictures in poker history (correct me if it was for charity). For the record Catgirl played Poker in a swimsuit covered with body paint, however she is happy to play Phil at Naked Poker anytime, anyplace, any size, probably small though lol.
As a true follower of 'Doylisms,' I have learnt that you must get close to something that you fear. Some may say Luke 'Fullflush' Schwartz has gone beyond boundaries, he has indeed, but I am not even going there. I wandered off to PartyPoker's World Open last Sunday in order to have a rap with this poker headliner. PartyPoker's World Open now features a line up so sexy, it may well make Poker TV worth watching. I stepped into the event's new home, the Palm Beach Casino London, immediately made friends with the manager, who kindly arranged for X Factor results to be up on a screen later in the day. Hanging around Casino's watching live poker is a mare, fortunately for me the casino supplied Catgirl and I with a nice Steak, obviously mistaking me for a revered journalist. Praz Bani, JP Kelly and Mike Sexton have a nice natter. 'Catman are you in the commentary box?" Praz enquires.
Now what fun that would be. We discus James Akenheads departure for the heat we are attending, then I ask for some lessons from the two wonderkids and the Grand Master Mike. " Catman, I would say a pulsing neck vein in an experienced player is a bluff in a pressure situation, and a big hand if it was some not used to playing big hands." That is knowledge for us all to remember. We sat for hours, 'Nice hand Luke,' I railed, "what about me Catman," says the player on Luke's Left, 'Yes it was nice of you to give all those chips to Luke,' I replied without thinking, to the sensational Timochenko. 8 hours on, Luke FullFlush Schwartz has not yet insulted a soul and he is now up against two online qualifiers, one with perpetual shaking hands. Luke starts to kick ass, gets down to two, get his ass kicked a little then takes it down. We are ushered out of the casino (Fulflush is barred) and rap in a doorway – see here :
But the most exciting and refreshing boundary to be crossed was that of bringing glamour, opportunity and fun to poker. I haven't bothered much with PokerStars, they don't need small fish like me to write about the holy EPT, and what more can be written about the Mohamed Ali of Poker. I get a couple of calls, "Catman, is Catgirl playing the Pokerstars EPT Ladies Event," my standard reply is " You backing?" However when we found out it was only 200 squid, I lit up the Turbo's on The Smarty Car and two hours later we were queuing at Costa Coffee to buy a £7 Cappuccino and Muffin. I was revving the Catgirl up for the first ever EPT Ladies event and I left her seated opposite the lovely Michelle Orpe, new presenter of the EPT. One hundred and twenty odd ladies were now playing an event, that could well be the moving force behind changing the pig face poker face of poker. One I want the game to be more attractive, two I want to see affordable poker events with Kudos for women , three I want a training ground for women to gain confidence and strength so that they may come forward and kick the Ass of Phil' Naked' Hellmuth.
Catgirl came out 30th after the big blind said call to her all in, not knowing she was all in to hit the final destructive Gutshot straight to send Catgirl to the locker room. Now, the interesting thing, Catgirl is more used to playing well-healed Russian oligarchs with other oligarchs money, she has lost and won huge sums with no emotion. Getting knocked out of a micro stakes event with such high possible rewards gave her the raging Camel's Hump for 24 hours, powerful stuff eh?
This week heartfelt hats off to:
PokerStars for the best new tournament and supporting women in poker
Partypoker, The Lush and Matchroom for a great looking World Open Line Up
Myself for sitting around watching poker for 8 hours, so I could bring you a video featuring 2 Very Handsome geezers.
Peace, Love and Poker
Catman The Best Looking Poker Agent