London's Calling: WSOPE Day 3 Chip Counts & EPT London Begins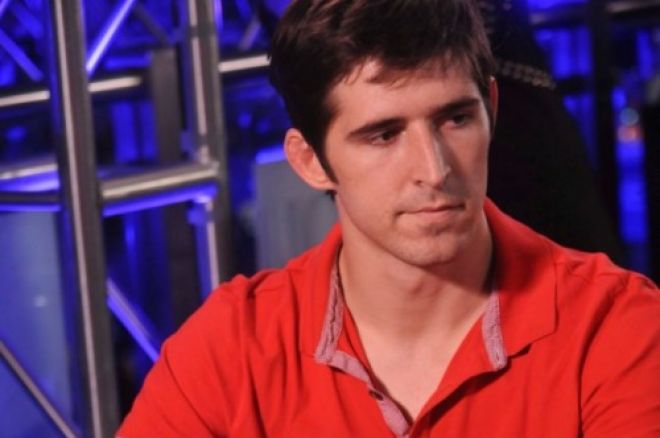 As a poker journalist you pray that there will be players of note and newsworthy nuggets of information at the end of each day of a big tournament, but at the end of day 3 of the WSOPE £10,000 Main Event, it's more a case of knowing which of the many headline grabbers you should be picking out for editorial.
First things first, the bubble has burst. John Tabatabai, who came 2nd in this event in 2007, was the unfortunate soul who had his aces cracked by the pocket sevens of Peter Gould who flopped a seven after the money went in. Tabatabai, who really is one of the great gentlemen of the game, took the beat with good grace and everyone else is at least £21,142 better off.
One player who will probably be very disappointed to walk away with just the 21k is Matt Hawrilenko, who is your current chip leader. He is on course to win his second bracelet of the year, after capturing the $5000 no limit six max event this summer. Hawrilenko is considered the best limit hold'em player in the world and it is testament to his overall poker ability that it looks like his two biggest tournament results so far will come in no limit events.
Doyle Brunson is still keeping the dream alive, sitting comfortably in the middle of the pack. Other fan favourites still in the field are Daniel Negreanu, the Devilfish and amazingly...former Manchester United striker Teddy Sheringham, who has a healthy chip stack. Also good for TV are James Akenhead and Antoine Saout of the November Nine, who will both be wanting to do one better than Ivan Demidov last year.
A whole host of seasoned UK players are flying the flag for that 2nd WSOPE bracelet to stay in Blighty, including Keith Hawkins, John Kabbaj, Ram Vaswani and Peter Gould. Perhaps the story that wont grab much attention just yet but perhaps should is the efforts of Praz Bansi, who has been up with the chip leaders for days now. The bracelet winner was a long time leader yesterday and should be the top tip to bag the gold tomorrow, after we reach the final table tonight.
Find out who makes the final and who doesn't today via our Live Updates.
Hawrilenko, Matt 701500
Fung, Steven 648000
Bassi, Praz 471000
Mattern, Arnauld 469500
Shulman, Barry 452500
Kabbaj, John 448500
Gould, Peter 409000
Demjan, Shandoi 367500
Hawkins, Keith 330500
Liu, Eric 330500
Vaswarni, Ram 322000
Negreanu, Daniel 314500
Bjorin, Chris 306500
Bichon, Thomas 305000
Timoshenko, Yevgeniy 285000
Wilf, Saar 273500
Sheringham, Teddy 272500
Akkari, Andre 272000
Pavlicek, Tommy 266500
Cousineau, Anthony 257000
Brunson, Doyle 246500
Harder, Christian 243000
Burgess, Craig 232500
Saout, Antoine 202000
Fasco, Michael 200500
Lieu, Elizabeth 193500
Ristola, Markus 157000
Buecherl, Konstantin 156500
Zolotow, Stephen 156500
Akenhead, James 153500
Kruel, Christian 140000
Mercier, Jason 125000
Riisem, Oyvind 113500
Ulliott, Dave 80000
Docherty, David 71500
Nguyen, Men 63000
EPT London Starts Today
The European Championships are over at the Vic and now players have the short walk across the road to the Hilton Metropole for the start of the EPT London. Three huge events start today, the £20,000 high roller event is at 12.00pm, the £1000 six max is at 2.00pm and finally the £1000 PLO/PLH takes place at 8.00pm.