London's Calling: Record Breaking Televised Pot Rumours and Million Dollar Game Winner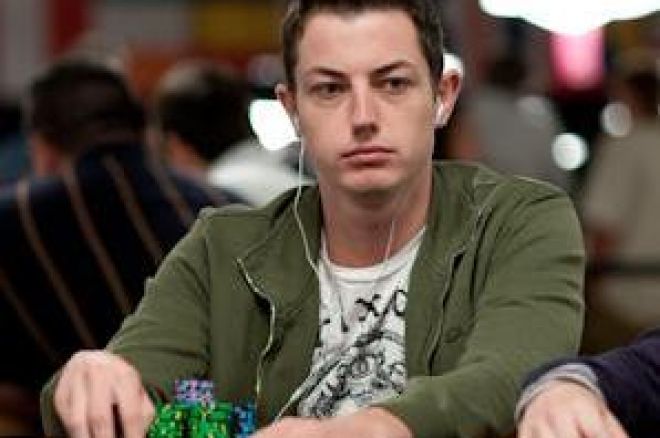 Right now all the way until the middle of October, we will be bringing you all the news, rumour, gossip and opinions from the capital as London becomes the mecca of poker for a month. We'll have news from the World Series of Poker Europe, the European Poker Tour and everything else that has a smidgen of association with the word poker.
Recording Breaking Pot?
These are yet to be confirmed, but we have heard very strong rumours that the record for the biggest ever televised pot was broken this week during the Full Tilt Million Dollar Cash Game in London. The rumour is that non other than Tom Dwan broke his own record and won a staggering $1.1 million pot against Phil Ivey with Dwan making a straight against the lower straight of Ivey. This is yet to be fully substantiated, but if you are a cocktail waitress at the Empire Casino make sure you find out what table durrrr is sitting at, because he might be in tipping mood.
UK player Andrew Feldman also made a good showing, walking away with a $135,000 profit from what has to be the toughest table he has ever played, he commented "It doesn't get any bigger than this, there are no weak spots here; you can not win with players like Ivey, Durrrr and Hansen unless you play your A-game".
Anestis Metsas Wins Million Dollar Game
Life changing sums of money seems to be passed around like flyers to Madame Tussauds right now in London, as one lucky Betfair Poker player walked away with a cool million after an investment of zero. Anestis Metsas of Greece was one of 18 players who freerolled his way to the Million Dollar Game final, which took place yesterday amidst the WSOPE opening party at the Empire Casino. After ten hours of grueling play, he defeated Kevin Michoud of France heads up for the $1 million pay day.
Leaving the casino with a million dollar smile and cheque Anestis Metsas said: "Coming into the final table I knew I was up against 18 tough players and was hoping I could stay with the British and Scandinavian guys. The early stages were frustrating every time I had good cards, people didn't want to go in and when I had bad cards everyone wanted to get involved in the big stacks." He added: "It's unbelievable to have won, this amazing win has given me the confidence to believe I can compete against the best players in Europe and the rest of the World. Having won I'm now going to buy my way into the £1,000 No Limit Hold'em tomorrow and after that who knows."
Today's Action
The first event of the WSOPE is underway, the £1000 No Limit event. This event has two starting day ones and could prove to be one of the biggest open events of the year in the UK. Management have asked to remind everyone who wishes to play in day 1B tomorrow to arrive early to avoid disappointment.
Elsewhere, the Victoria Casino hosts the European Championships, which is part of the EPT. Today is the £300 no limit event, which will be a sell out as it includes about 80 seats won on Pokerstars, and tomorrow is the £500 PLO event at 4.00pm.