Paul Zimbler - Interview with World Record Challenger Paul Zimbler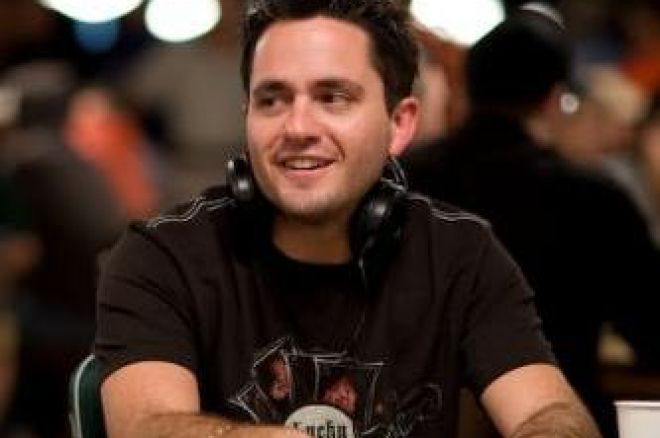 We love a nutter here at UK Pokernews and without doubt this weeks nutter of the week is non other than Paul Zimbler, who last week announced he will be attempting to break the world record for continuous heads up poker during the World Series of Poker Europe this month. Zimbler will attempt to smash the record of 74 hours set by Dave Cain of Lincoln last year.
Pokernews: Easy question first, why the hell do you want to do this?
Paul Zimbler: Its a personal test, I like a challenge and it is a world record after all. Not to mention it's for a good cause, the charity SPARKS; it doesn't get better than that really.
PN: Being a predominantly live player, we take it you are used to long sessions at the table?
Paul Zimbler: I have played for several days straight before in Vegas, lots of two day stints with a little sleep then right back to the tables for another two days. I have stayed awake for three days in a row, although that was mostly alcohol fuelled and I was 21, which I'm not any more.
PN: There isn't much time before the WSOPE starts, how are you going to prepare for it?
Paul Zimbler: I have no idea, I have been eating right and exercising, not smoking etc for a while now, I will do this if it kills me. The first 48 hours is easy, or at least its the easier part of the challenge. Because its the WSOPE and its in a casino, there will be plenty of stuff going on to keep me awake and there will be plenty of people on hand to throw buckets of ice water over me.
PN: Are you likely to be playing much in the build up to this?
Paul Zimbler: One thing I am sure of is that too much rest will be a bad thing, just like people who are about to starve themselves and they eat too much the day before, so I won't be resting much before. I might play in the £1000 event to try and win myself a bracelet.
PN: So how much are you expecting to raise?
Paul Zimbler: Well the official plan is to raise £5000 but I am hoping to put another zero on that. It's the WSOPE and there will be a lot of big players in town with deep pockets. We also want the general public to come along, play with me and get behind the event. There should be a lot of spectators for the WSOPE and hopefully they can get involved.
PN: Finally, the record is just over 74 hours, do you want to just break that or smash it by a wide margin
Paul Zimbler: I don't want to ever do this again, so I will be really going for it. I would like to do 80 hours plus. I am missing out on the main event for this, so I am taking it very seriously.
The best of luck to Paul from all at UK Pokernews