Karl Mahrenholz - Interview with GUKPT Cardiff Champion Karl Mahrenholz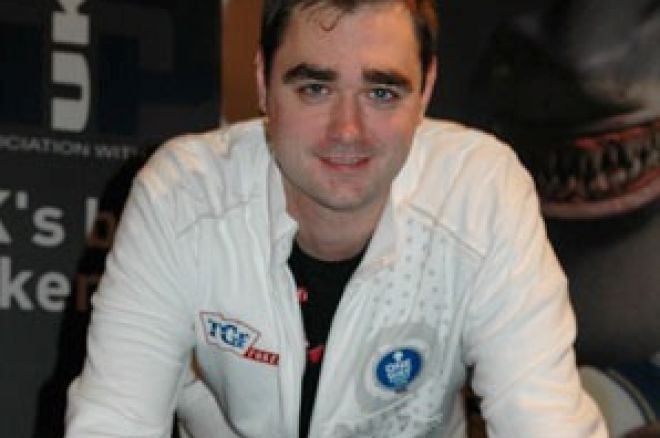 Although the spotlight is understandably on James Akenhead right now, the rest of his HitSquad buddies have hardly faded into the background and are still dominating the UK circuit. The latest scalp came when Karl Mahrenholz took down the latest leg of the Grosvenor UK Poker Tour in Cardiff. This was Karl's third GUKPT main event final table and with his £38,700 pay day makes it the third HitSquad GUKPT Main Event win, following title victories from Praz Bansi and Sunny Chattha.
Pokernews: You have come very close before and with your friends already boasting GUKPT main event wins, do you feel like a huge pressure has been lifted off your shoulders?
Karl Mahrenholz: I didn't feel any pressure from the guys, they certainly didn't put any on me, but I did put a lot on myself. There was a bit of pressure from people outside of the Hit Squad, my peers on the UK circuit. We don't care where the success comes from as long as it comes. I doubt James is overly concerned about not having won a GUKPT main event right now. Now that I have won one, it doesn't make me a better or worse player, but it is nice. This was one of the smaller main events, the prize money was a lot less than other tours, the money is very much appreciated but in a few years time I will certainly be looking back on the title with pride.
PN: It was one of the smallest GUKPT main events but arguably the toughest final table (Including Jon Kalmar, Andreas Hoivold, Iwan Jones and Daniel Nutt)?
Karl Mahrenholz: Name wise it was probably the biggest final they have ever had, but for me it wasn't the toughest. It was a very familiar final table, I know Jon Kalmar very well and I have played with Andreas quite a lot, so I knew what to expect. Not like when I made the Thanet final table last year and had to contend with Jamie Brown and Andrew Teng , who are both very good online players and not very well known, so I had no idea what to expect. This was maybe the strongest final but I was much happier with this table than the others, the styles suited me.
PN: You already took down a GUKPT side event this year, are you excited to be going into the Champion of Champions event with a big stack?
Karl Mahrenholz: I am actually more excited about a shot at the GUKPT Leader board, probably because I was already in the Champion of Champions event after my PLO win. There is a lot of money in that leader board this year and I am in 8th place right now, so I will be planning on playing as many side events as possible between now and the end of the year. Plus Sunny is in with a good shot at it, so there will be some nice healthy competition there.
PN: Have the rest of the HitSquad enjoyed any additional attention from James Akenhead making the final table?
Karl Mahrenholz: It's been a great result for all of us, whenever James is interviewed in a magazine we always get a mention too. Any success for him has been a success for us, just like any time one of us has had a big tournament result. We all benefit from the acclaim James is getting and we are helping him as much as we can.
PN: Its such a unique situation for him to be in, how do you help James between now and November?
Karl Mahrenholz: Our role is as a support network, help to keep him grounded, make sure he doesn't go off the rails. He has played more with these guys than we have, he knows them better than we do, so we can't help him as much in that respect, but we will certainly be watching the ESPN footage of the rest of the final table with him and discussing that.
Congrats on bagging the GUKPT title and good luck to all of you in November