James Akenhead - Interview with James Akenhead of the November Nine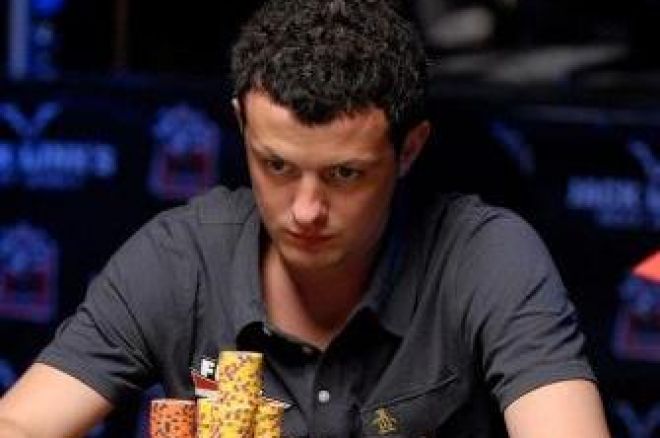 James Akenhead is not the first UK player to make the World Series of Poker Main Event final table, but he is the first to find himself in the November Nine; a new accolade which is perhaps as envied as a bracelet itself. Already $1 million better off with a chance at even more fame and fortune come November, there is no doubt he is the biggest news story in UK poker so far this year, and he took some time out to chat to us.
Pokernews: So what have you been up to since Vegas?
James Akenhead: I have been playing a lot of poker since I made the November Nine, I just got back from Macau, I played the two main events out there. Before that I had a nice relaxing holiday in Thailand, but now my schedule is very busy, I will be at the WPT Cyprus, the World Series of Poker Europe, then the EPT, a heads up tournament and then the World Open. I wish I could be playing in Cardiff (GUKPT) right now but I don't have the time.
PN: You were always such a prolific figure on the GUKPT circuit, do you think it will be hard to get yourself up for some of the smaller UK circuit events in the future given how high your profile has become?
James Akenhead: We always love the GUKPTs because it gives us a chance to get away and go out, we usually go for the entire week. I would love to play all of them but I am really busy at the moment. The buy-in doesn't matter; whenever I sit down at the table I am always concentrating 100%, whether it's a £300 event or the main event.
PN: You are the cover of all the UK poker magazines at the moment for obvious reasons, but have you had any interest from mainstream media?
James Akenhead: Not yet no, I have been mentioned in a few national newspapers but haven't done any interviews yet. I did do an interview for my local newspaper, I'm from Greenwich and the Greenwich Times did a feature on me, but the only other newspaper was the Racing Post. It would be great if the mainstream press could take an interest, but I think people like the BBC look down their noses at poker, they don't understand it and think it's just gambling. But the poker magazines have been really good, there are so many of them in the UK and it shows just how popular poker actually is in this country, the poker community is really strong in the UK.
PN: The HitSquad are becoming a real force to be reckoned with in the UK, just how important have the guys been leading up to this result?
James Akenhead: They have been priceless, this year we all stayed in the same place in Vegas and every night we would all come home and discuss strategy, our exit hands and bounce ideas off each other. We all have different playing styles too, which really helps, because that helps us see where we have gone wrong in hands when if you were on your own, its harder to notice your own mistakes. I hope I can help get the guys sponsorship deals; we are all young, really good players with good results so I don't see why not,
PN: One group of UK players all with a sponsor are the Hendon Mob, is there any friendly rivalry there between the HitSquad and the other top UK band of poker players?
James Akenhead: There isn't any rivalry there at all, we are friends with the Hendon Mob and we respect them. In the UK we are well known and we are getting better known worldwide, but we are just kids right now. We really look up to the Hendon Mob and what they have achieved in poker.
PN: Just after the WSOP we asked bracelet winner JP Kelly if he would swap places with you and give up his bracelet for the short stack at the final question, would you ever consider swapping what you have achieved for a guaranteed bracelet?
James Akenhead: I definitely wouldn't swap with him, this is the World Series Main Event, there are so many players, the prize pool is so big, it's so prestigious, it's hard to compare the two. Of course the money is also big factor; I have already won four times more than the average bracelet winner has this year, so there is no comparison for me.
PN: You have become a big ambassador for young players in the UK, what do you think of the other man of the moment, Luke Schwartz?
James Akenhead: Luke said he wants to play me at snooker. I think he is very loud, he says what he thinks, doesn't hold back at all, but I like him and get on with him. Sometimes I think he should think before he speaks, but it's very good for the game, I don't agree with everything he says and does, but he is a character, like Phil Hellmuth.
PN: Are you getting excited about the final table or are you starting to feel the pressure building?
James Akenhead: I am really excited, I'm not feeling the pressure at all, as soon as I get there I will be 100% focussed and playing the best I can. I really want to do well at the WSOPE this year; I want to do what Demidov did last year, not just for the money and the confidence but also for my profile. I really can't wait for November, it's going to be a lot of fun.
Good luck to James in November from everyone at UK Pokernews