GUKPT Cardiff Chip Counts, Huge Weekend of UK Poker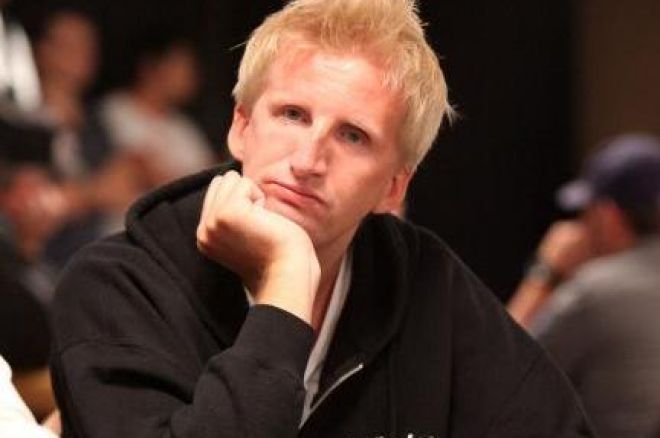 GUKPT Cardiff Overnight Chip Counts
The return of the Cardiff leg of the GUKPT did not quite have the bang that a lot of players were expecting, with a surprisingly low attendance of just 49 players on day 1a. This happened at GUKPT Newcastle on the Thursday and the Friday attendance was more than double, and no doubt something similar will happen today, presumably because like Newcastle, it can be a long journey from many in the UK. There is also a jam packed weekend of poker around the UK which will have taken some of the player pool, which we shall get to in a moment (And let's not forget that the WCOOP has just started too).
Some big names, however, remain from the overnight chip counts with Jeff Kimber, Karl Mahrenholz and Andreas Hoivold still in the hunt. Norwegian Hoivold is a regular fixture on the tour and has made multiple finals, and it would be nice to see the chirpy pro make another one this weekend. 18 players remain from day 1A, the top ten of which look like this:
Andreas Hoivold - 65,700
Allan Mclean - 59,550
James Martin - 54,175
Karl Mahrenholz - 34,950
Jonathan Spinks - 34,325
Richard Sinclair - 30,750
Nathan Lee - 25,100
Peter Wood - 23,550
Andreas Papantoniou - 23,375
Robert Price - 23,050
Lloyd Rees - 21,125
Big Weekend of Poker in the UK
Another reason for the low attendance in Cardiff surely has to be a very busy weekend of poker up and down the UK. Get used to it, because September is without doubt the busiest month of UK poker with the WSOPE, EPT and English Poker Open. The Paradise Series of Poker main event starts tomorrow at the International in London, with a £1000 buy-in and £10,000 added, no doubt a few London based players will be opting for that instead.
The popular Betfred Ladies Poker Tour hits Birmingham this month on Saturday September 5th, with the usual £100+£10 event with £1500 added, that's at the Broadway Casino.
And then of course, there is the daddy of monthly tournaments, the Dusk Till Dawn Monthly Deepstack weekend takes place this week. The £300 main event starts at 2pm on Saturday with £80,000 guaranteed and then there is the £150 side event on Sunday with £20,000 guaranteed.
No doubt a lot of players will be travelling between events but generally this will be a great value time to play in any of the events, because there will be added value in all of them with potentially lower fields. The GUKPT of course has the Champion of Champions event to look forward to for the winner, the Paradise and Ladies Tour events all have added money and DTD has a huge guarantee. So no matter where you choose to play this weekend, there will be plenty of added value.