English Poker Open Final Table, Annette_15 Advert Banned in UK + more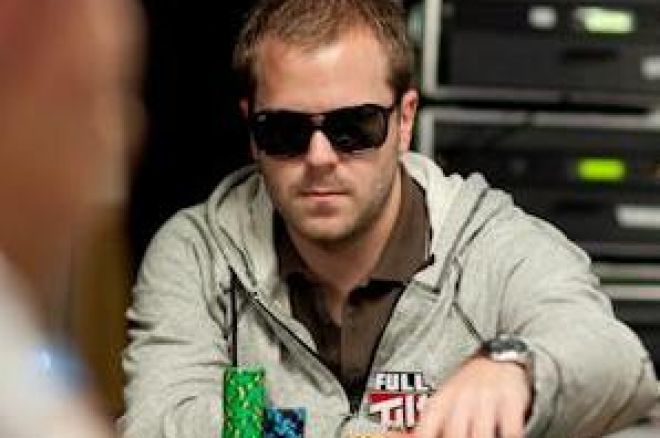 English Poker Open Final Table
213 have become 9 and one lucky player will walk home with over £200,000 at the end of the day when the English Poker Open concludes today at Dusk Till Dawn. The action got a little unusual when down to the final two tables, as all the big stacks seemed to be on one table and all the short stacks on the other, which was just the luck of the draw but has made for quite a deep stack final.
It's very hard to see past the two chip leaders. Michael Turenic of Sweden has had an amazing 12 months, which saw him come 2nd in EPT London, win a side event at the Masters Classic in Amsterdam and is also right now the leader in the delayed final table in the Partouche Poker Tour Main Event. John Eames is right behind him and is widely touted for big things by a lot on the UK circuit over the last 12 months:
Michael Tureniec 405000
John Eames 339000
James Moult 329500
Simon Pearson 305000
David La Ronde 243000
Julian Leonard 211500
Eric Liu 172000
Thor Drexel 76500
Martyn Bebb 48000
WSOPE Milion Dollar Game Today
The World Series of Poker doesn't properly start until tomorrow, but the festivities kick off today with the free $1 million game hosted by Betfair Poker. Players from all over Europe have been given the opportunity to win their seat in this event via freeroll and today it finishes with an exclusive nine handed table where one player will walk away with $1 million. The WSOPE then gets going tomorrow with the £1000 no limit hold'em event which could be one of the most well attended events of the year in the UK. We will be bringing you all the news, gossip and stories from this flagship event on the UK calendar.
ASA Ban Annette_15 Advert
The Advertising Standards Authority have once again banned a poker advert in the UK. This time it was a Betfair Poker advert that featured a picture of Annette Obrestad and her infamous screen name Annette_15. The advert claimed that: "Online experience is measured in games, not years. Join the new breed. Annette_15″.
Complaints were made that the advert could appeal to children and young people, implying that the lady in the picture was indeed 15 years old. She in fact turns 21 tomorrow, but there is a rule that nobody under the age of 25 should be featured in a gambling marketing communication.
Betfair commented that clear instructions had been given to not include Obrestad in their marketing efforts in the UK and apologised for the error.