Sammy George Accepts durrrr Challenge, JJ Hazan wins GUKPT Event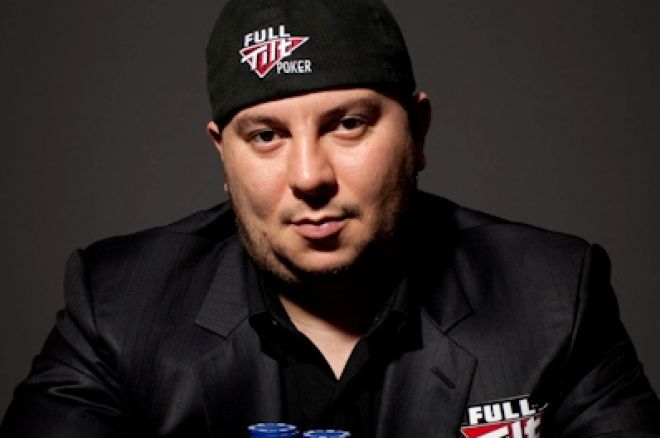 Sammy George Confirms for Durrrr Challenge
We hinted at this a few weeks ago in Catmans Column but now it is official. Sammy 'Any Two' George is the first player to confirm for the live durrrr challenge in London. The fearless London businessman who has a reputation for playing any two cards confirmed in an exclusive interview with UK Pokernews (To be published later this week) that he will be playing Tom Dwan heads up with $1 million on the table.
Stay tuned to UK Pokernews for more on this exclusive news.
JJ Hazan wins GUKPT Bounty Event
The Dragons must be seething. It had to happen really, almost as if the BBC might have penned it themselves, but shortly after being rejected on Dragons Den poker player JJ Hazan only went and won a GUKPT event at Luton last weekend.
Ok, it wasn't the main event and it was a far cry from the millions he suggested he could win for the Dragons, but it was still a GUKPT win. JJ took down the £300 bounty event on Sunday for £6060 and now is looking forward to playing in the Champion of Champions event at the end of the year. What a story it would be if he was named the Champion of Champions after being shot down by the Dragons.
The rest of the weekends GUKPT side events looked like this:
£100 Freezeout
1st Christopher Wood £4,550
2nd Michael Yiannikkou £2,930
3rd David Hudson £2,000
4th Fraz Khan £1,250
5th Jonathon Lewys £890
6th David Lloyd £720
7th Neil Ryder £570
8th Andrew Shepherd £430
9th Nikolas Jacob £290
£100 Freezeout
1st Andrew Booth £3,210
2nd Stephen Pearce £2,130
3rd Christopher Wood £1,460
4th David Hudson £870
5th Nick Mazur £650
6th Claire MacGregor £510
7th Rinaldo Aquino £390
8th Paul Noonan £290
9th Richard Lynch £190
£250 Freezeout
1st Richard Swerling £9,360
2nd Jim Reid £5,350
3rd Farshid Nasirpour £4,010
4th Mark Wilson £2,680
5th John Miller £1,870
6th Iain Bowden £1,070
7th James Browning £940
8th James Craig £800
9th Christopher Goodson £670
£300 Bounty
1st JJ Hazan £6,060
2nd Brijesh Das £4,090
3rd James Browning £2,560
4th Osman Hasan £1,530
5th Keith Miller £1,190
6th Jeffrey Rogers £940
7th Richard Whitmore £680
Michelle Bricknell wins Betfred Ladies Tour Stockport
The Stockport 36 Casino saw another well attended stop on the Betfred Ladies Tour last weekend, with 71 players in total. As always, the winner also snags a seat in the Grand Final at the end of the year, which itself includes a £20,000 sponsorship package to the winner. Seasoned player Michelle Bricknell emerged the victor and won £2,480 as well as her ticket in the grand final:
1 Michelle Bricknell £2,480 + seat in Grand Final
2 Shelly Postchild £1,720
3 Monica Martinson £1,290
4 Lorraine Barrass ££860
5 Karen Kormoss £600
6 Paula Carr £515
7 Mona Maqbool £430
8 Sue Adams £260
9 Alison Chadwick £195