Sammy George - Interview with durrrr Challenger Sammy 'Any Two' George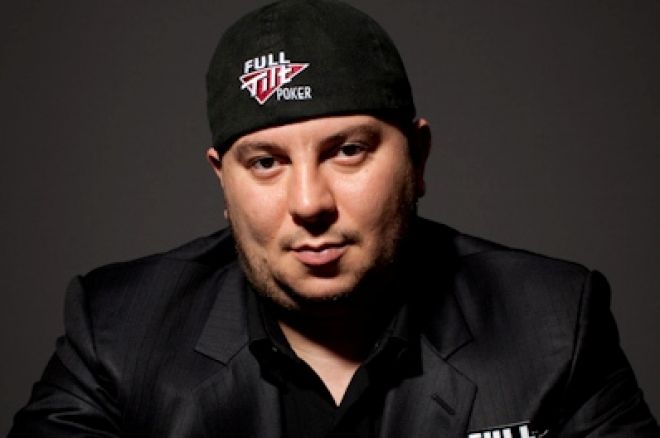 The durrrr challenge is coming to London for a special live televised million dollar game. Although most expected the likes of Phil Ivey, Patrik Antonius and David Benyamine to be pencilled in at the top of the list of opponents, the only person to confirm so far is London businessman Sammy George.
Sammy is a real character in UK poker circles, going by the nickname 'Any Two' he has a reputation for one of the loosest games around and usually has a queue of opponents wanting to play against him at his stomping ground of the Vic. Although there is no doubt that he is not in the world elite of poker players, he certainly is used to playing the highest stakes games in the world, which will no doubt make for one of the most entertaining TV poker experiences this year, however long it lasts.
Pokernews: You have become a bit of a celebrity in UK poker circles in the last couple of years, how did you get into the game?
Sammy George: I've been playing for a few years now, I started in the Vic playing the £0.50/£1 tables. I'm a businessman and I was there to have some fun, so I literally would play every hand, that's where the name 'any two' came from. I would walk in to the Vic and everyone would say 'here comes the fish' and there would be a queue a mile long to play with me.
But I like to succeed in everything, just like I do in business, so I started work on my game. I didn't read any poker books but I tried a few new things, experimented with new strategies and started to tighten up. I moved up the games at the Vic, started playing in the £25/£50 games and then got invited to the really big games. I still have that 'any two' image, the name has kind of stuck, but if they think I am fucking around then good, it means I get paid off.
PN: So you never have a hard time getting someone to play with you?
Sammy George: I still get a queue of people wanting to pay me off, I took my cousin to the Vic recently because he is getting interested in the game. We played at a £1/£1 table to show him the ropes and everyone wanted to play against us. I played tight, I raised it up with ace-king, hit a king on the flop and this guy called me all the way to the river with a pair of nines for £100, people just cannot fold anything against me. My name brings me business as I like to say, of course it also goes against me when I am making a move.
PN: We presume durrrr has heard of you?
Sammy George: I spent some time with Tom in Vegas, we have arranged a massive PLO game at the Vic when he comes over. He has definitely been asking around about me. I've done my homework too, I have watched the shows he is on, I am sure he has done the same but there is much less of me to watch available.
PN: Do you have an edge in high stakes games? Because the money means less to you than a professional player?
Sammy George: Nobody likes to lose money, in business money doesn't come easy, you start work at 7am and have 14 hour days. Losing money hurts, but it is easier for me to handle at the poker table, if I lose £200,000 playing poker it's a lot easier to take than if I lose it working. Businessmen work really hard so they can play poker, does that mean I have an edge at high stakes? All I know is I can make that money back elsewhere, which is a comfort.
PN: Are you not tempted by some of the big games online?
Sammy George: Online poker is almost a completely different game, I would rather wait to play someone live, I'd rather smell the fear on them when they bluff rather than not being able to tell whether they are shitting themselves online. I like to feel the game out.
PN: Do you think you can beat Tom?
Sammy George: I respect Tom a lot, he is one of the best in the world, he is close to Phil Ivey and Patrik Antonius. I am very happy to be part of this, to be pioneering this new format in TV Poker. Normally a challenge like his takes a long time before someone accepts it, but I said yes from the start, I told Matchroom that I am in. I am the underdog, everyone is expecting him to bash me up in 20 hands, but I have something up my sleeve. I need all the support I can get, I want to fly that English flag, I think our game is much stronger, its much tighter, the Yanks all love ace high, ace king is the nuts to them, they can't fold it.
PN: Good Luck Sammy, you are going to need it